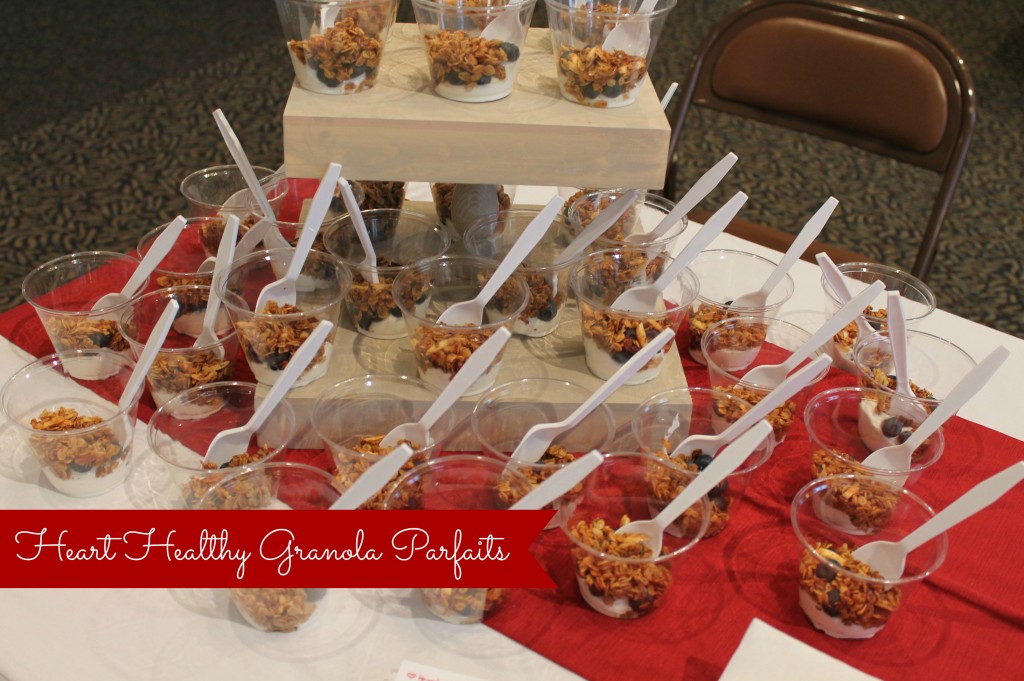 The year of my heart attack, my friend Heidi sent me a jar of this granola for Christmas. Her card said she thinks of me every time she makes it because its main ingredients — oats, flax, almonds, canola oil — are all heart-healthy all-stars. Scott and I stood in the kitchen that night eating it out of the jar. With our hands. That's how good it is.
I've made dozens of batches since, and given the recipe to everyone who tries it. I brought it on a trip with my grandparents last summer; after one bowl my grandpa was looking for "that good stuff" every morning. I sent them their own jar after we got home, rechristened "That Good Stuff."
It's so easy, good for you, and so delicious. Enjoy!
Heidi's Granola
4 cups oats
1/2 cup ground flax seed
1/2 cup slivered almonds
1/4 cup brown sugar, lightly packed (you can use more or less brown sugar, according to your taste preference)
1/2 cup canola oil
1/2 cup honey (warmed, so it is thinner and easier to mix)
1 tsp. cinnamon
1/4 tsp. vanilla extract
1/4 tsp. almond extract
Mix everything together, then spread on a parchment-lined jelly roll pan. Bake at 325 for 20-25 minutes, stirring once during baking. Watch at the end to make sure it doesn't burn – it should be golden brown. (It will not be crisp yet; it will crisp up as it cools.) Let cool, stirring a few times, and then scoop into an airtight container. I usually shake the container a few times to make sure it doesn't stick together too much.
This batch will last about a week in our house. Scott eats it every morning for breakfast, and if we have berries around I make a parfait for breakfast or a snack. It tastes so good with honey Greek yogurt and blueberries. My grandma emailed to let me know that they love it on ice cream – genius!
This can be modified for your tastes or diet needs. The only essentials are oats, oil, and honey. Try more almonds or your favorite nuts, more or less brown sugar (more will make it crunchier), add some dried fruits, or experiment with the extracts. I've found I like both, but Heidi's original recipe said you could use vanilla or almond. If you find a new winning combo, please post it in the comments so I can try it!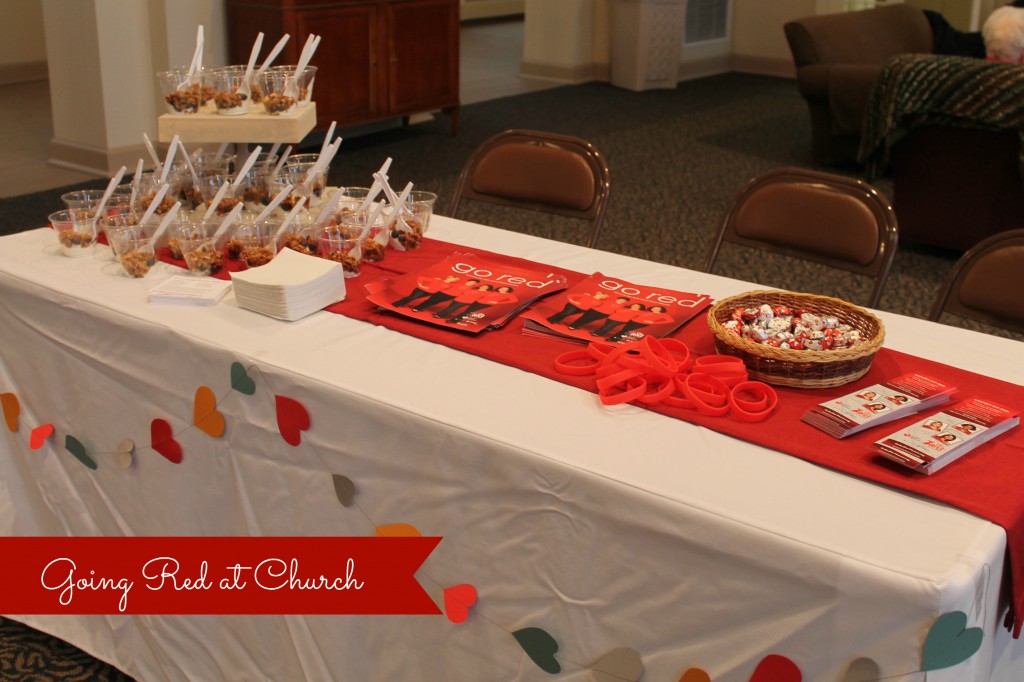 Heidi's granola was featured at my church today, where I had a Go Red table between services. I gave out  granola parfait samples and talked with people about women's health risks from heart disease.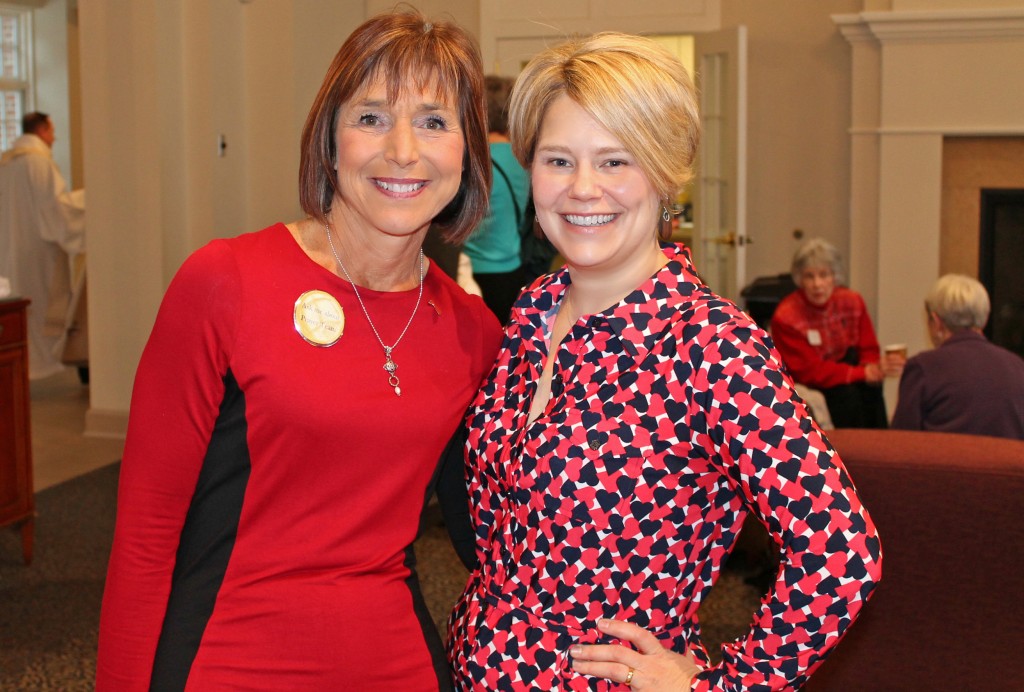 Me with the Gloria Dei Lutheran Church Parish Nurse Mary Jo Hallberg. She set up today's event with me and we're already scheming for our next event: heart-healthy cooking demonstrations. (Mary Jo is an amazing cook; she brought us a pork roast, roasted potatoes, spinach salad, and a caprese salad after my heart attack. Wow!) And yes, my dress has hearts on it. I do love a theme.