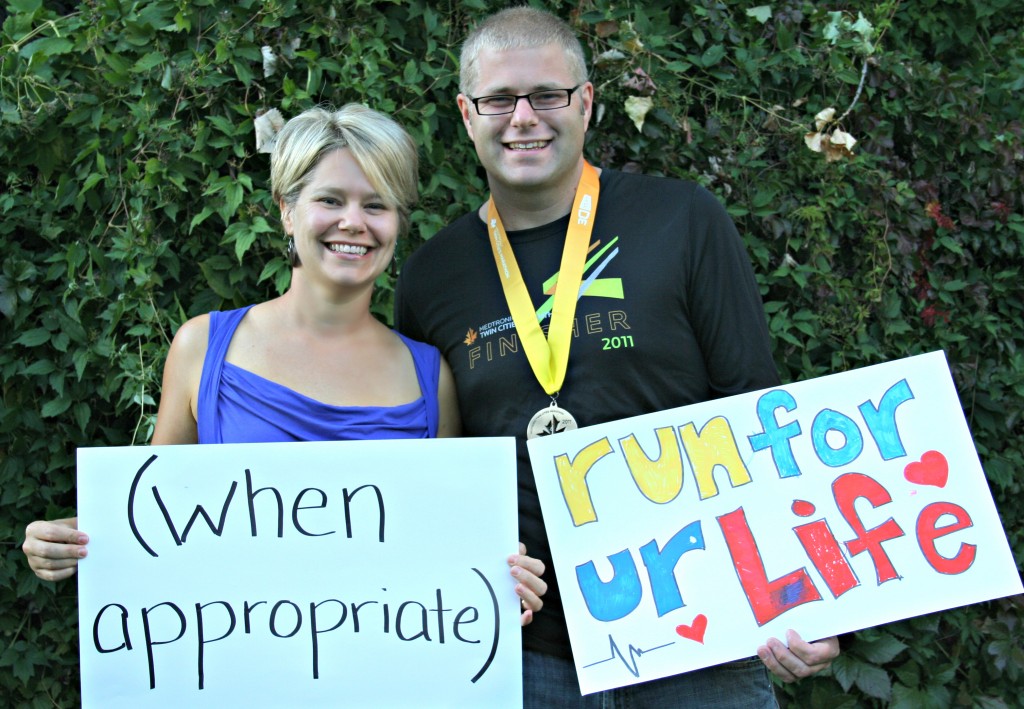 A few days after my first heart attack my brother came to visit me and went with me on my of my doctor-prescribed walks. We talked about running and genetics and why this happened and what it all means, and he said something super eerie, but nonetheless true: "Well, all I can do is be healthy enough to survive my heart attack."
A year later, that's exactly what he did. He ran a marathon and trained for 10 weeks for yet another before his own heart attack forced him to stop — well, pause — six weeks short of race day.
He didn't stop running, and neither did I. Last year he ran a marathon again — his fourth. I ran a 10 mile race that same day, and pulled my race-a-month stunt that year too. He's running the Medtronic Twin Cities Marathon this weekend; I'm running the TC 10 Mile, both as members of the American Heart Association's Run with Heart team. We keep going, because we want to live through whatever might happen next.
We've used phrase "run for your life" often — we like the pun, but we mean it too. My brother is using it for his Run with Heart team page; I've used it as a post title when I wrote about collateral arteries — those natural bypasses you make by, you guessed it, running.
Now, we want to wear it and share it.
I designed performance shirts for men, women, and kids with this phrase and facts about heart disease. If you want to join us to spread the message of heart disease awareness and the role exercise plays in its prevention, sign up to order one (or more) for your family. (Signing up only indicates interest; until we have quantities I do not have price quotes, so I will follow up to confirm your order.) We aren't making any money on these, just ordering for ourselves and our families and friends. They look cool and help spread the word! (We may continue to tinker with the words and phrases – we'll let anyone who signs up know.)
Women's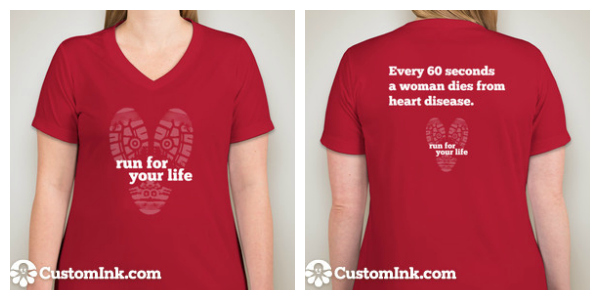 V-neck short-sleeve shirt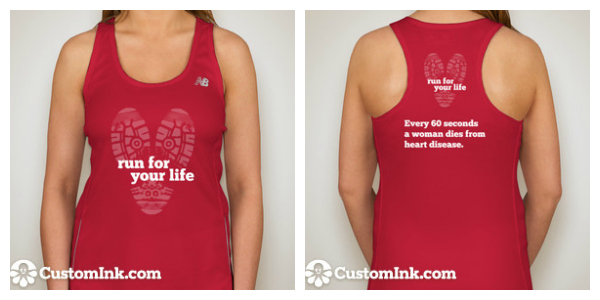 Scoop-neck tank
Men's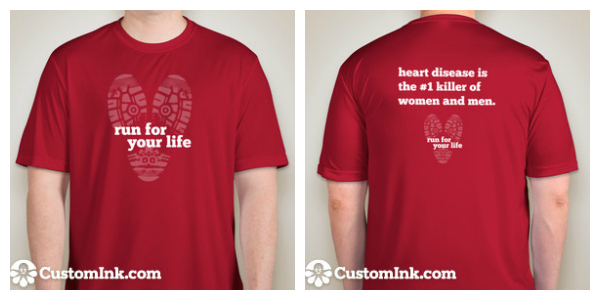 Short-sleeve shirt
Kids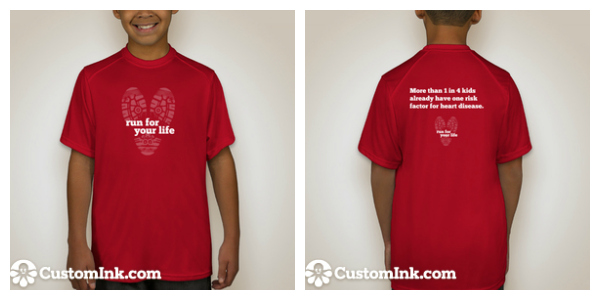 Short-sleeve shirt
 – Jen and Mike