When I embarked on my post-a-day project for February I didn't think it would be followed by never-post-at-all March. Just wanted to let you know I'm still here, I have lots to tell you, and even more information to share.
I wrapped up heart month (February) with a super-fun shopping party at Hot Mama, where amazing women from all parts of my life — work, school, volunteer, and childhood friends, family, and heart sisters — shopped for the cause of raising awareness about women and heart disease.  Thanks to Hot Mama on Grand Avenue for hosting us, and for donating 15 percent of the proceeds from the party to Go Red for Women. Fun — and fashion — had by all!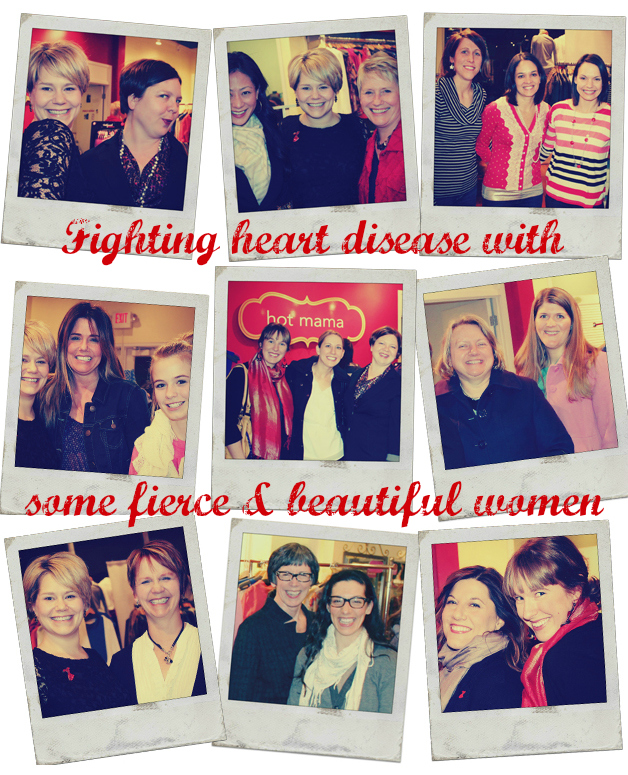 (PS on the bottom left is my aunt, Susan, who lives in Colorado but surprised me at the party. So cool!)
But if that party was the high, then the next few days were the low. After yet another internal battle with myself about what I was feeling and how I was doing, I once again gave in and called my doctor. Yep, pain between the shoulder blades, pain in my chest (there's a new one), inability to get through a day without laying down for three hours, pathetic workouts, sweats, aching legs.
Guess what? Sick again. Me, above, on February 28. Me, below, on March 7.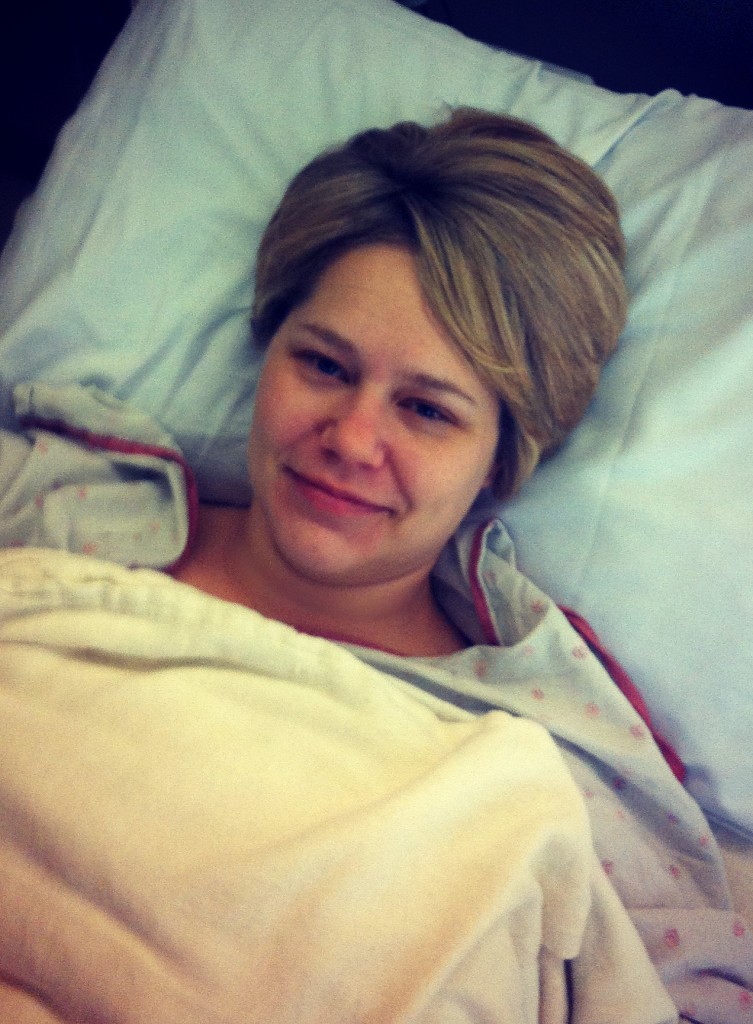 Since I always pass all available diagnostic tests, it was straight to the cath lab for another angiogram. This time, the result was mixed: my big arteries are clear and wide open (my doctor very pleased with this), but the LAD spasms under stress, restricting blood flow and perfectly mimicking heart attack symptoms. Oh, and I have microvascular disease too. That means all the tiny arteries are clogged, or spasm-ing (is that a word?), or both.
The short version: not gonna kill me, still gonna hurt and make me sick (the patient very displeased with this).
In the wise words of my brother: Well shit.