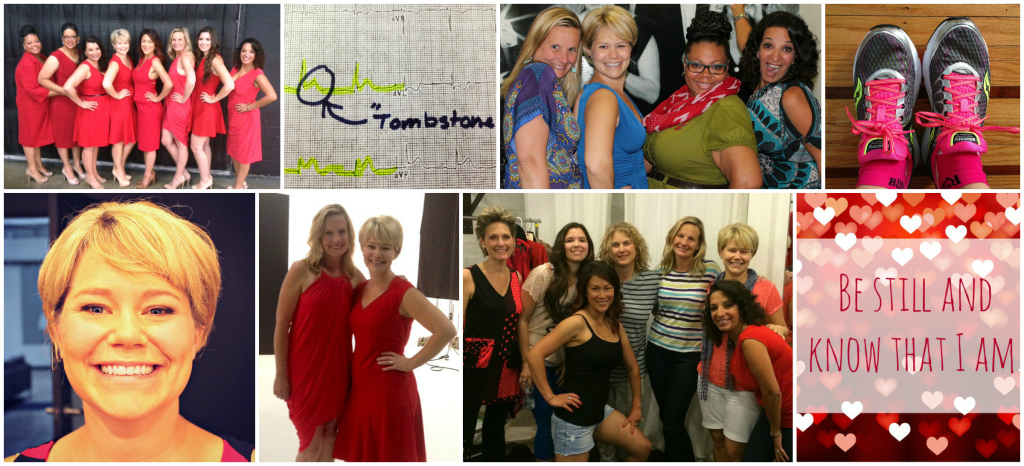 I love reading end of the year lists. I like the moment of contemplation, however fleeting, they inspire.
These are the top 10 most-read posts from 2014, and I especially like the story they tell about me and what it's like to live my life in red in the third full year since surviving a heart attack. My first year was about learning; my second year was about acting (and grieving). This year, my third, it seems that I've changed yet again, to accepting and expanding my outlook and action. Heart disease is bigger than just my life, and the solutions need to scale up to the task.
1. Be well
It makes me very happy that this is the top-read post of 2014, because this one is truly from my heart and soul. Written in the fall of 2013, but published in February of this year, this essay represents what it is like for me to come to accept the things I cannot change — and live well and happy in spite of it.
2. Put on shoes, step on porch
My New Year's Day post from 2014, it makes sense that this is the companion to Be Well in the top spots. The end of 2012 and early 2013 were the darkest times for me, and one way I recovered was to try to outrun the pain and loss. It worked. "I can, because I am, so I keep going."
This is about taking my story and making it our story — that women should never be told they don't fit the profile. I join the American Heart Association's Go Red for Women Real Women of 2015.
4. Your pregnancy and your future heart health
It's so interesting watching knowledge and awareness evolve in real time. Maternal health and heart health are very connected, and every single person needs to know this. (I wrote in 2013 about the link between HELLP syndrome, the cause of Owen's preterm birth, and heart attacks later in life; it's a perennial top-read post.) It underscores the fact that every woman fits the profile, and ER docs, OB/GYNs, and cardiologists all need to know this critical connection.
5. Guest post: What does my tombstone say?
My brother shares his heart disease story again — this time being reminded by a new doctor of how close he came to not surviving his heart attack. He writes with the same honesty, humor, and courage that he marshals to manage his disease every day of his life, too.
Written on the date of my third heart-iversary it is extraordinary in that it is completely ordinary. And ordinary is an amazing gift.
7. Why "reversing" claims make me crazy
Seriously journalists, doctors, editors, and headline-writers: do not succumb to hyperbole and click-bait. It's irresponsible and dangerous. Yes, we should learn and take action and make the best possible choices. But we also need to understand and accept the permanence and progression that is heart disease. If we don't, we are less safe. "Acceptance isn't about giving up; instead it protects against giving in."
8. Backstage with the real women
This one is fun — what it was like to be in a real Hollywood studio to be photographed and filmed for the Go Red Real Women campaign, and the amazing heart sisters I met there.
9. When the right choice is not a choice
I can talk all I want about my health choices — but if I don't remember that I have them and others don't — I'm not doing enough.
10. Seven things about my 30s I will not miss
In which I get all philosophical about turning 40.
Thank you for reading and being part of my life. Be well.