During the month of January, my brother Mike's family decided to try eating vegan and I asked if I could share some about their experiment and their favorite recipes. I'm really excited to report on their month from the perspective of the kids — Oliver, 10, Natalie, 8, Jenna, 7, and Lauren, 4.
Today's reporter: Lauren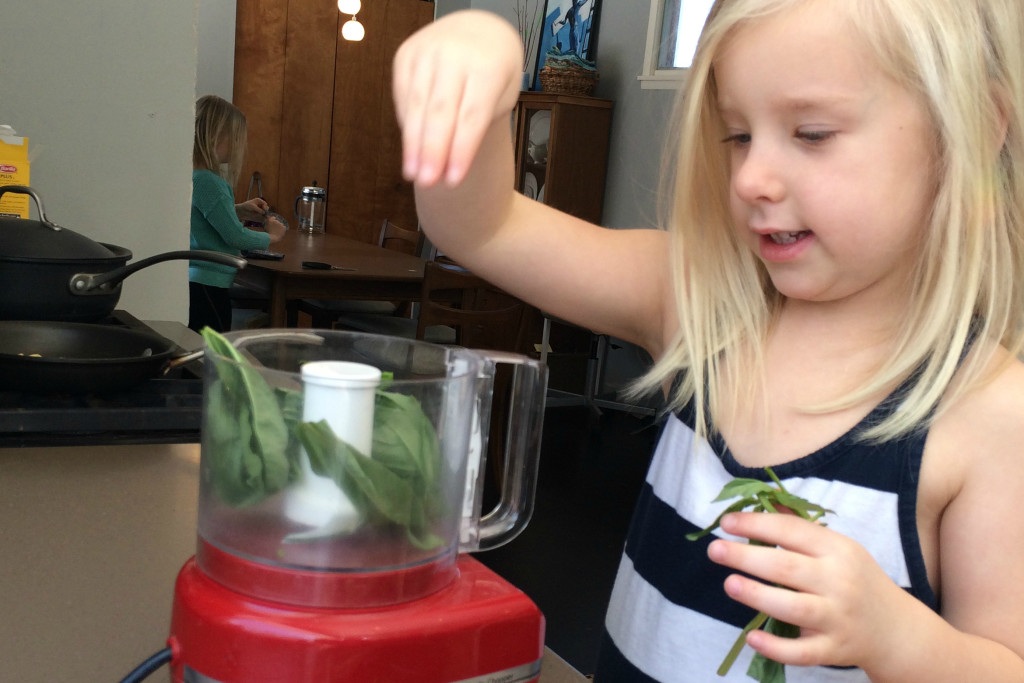 Name: Lauren Thorson
Age: 4 1/2
Grade: Pre-school
What was your favorite meal/recipe from Vegan Month?
Pesto Pasta with White Beans
Why is this your favorite? What did you like most about it?
Umm. The beans. I like the skin of the beans. But not the inside. And the noodles.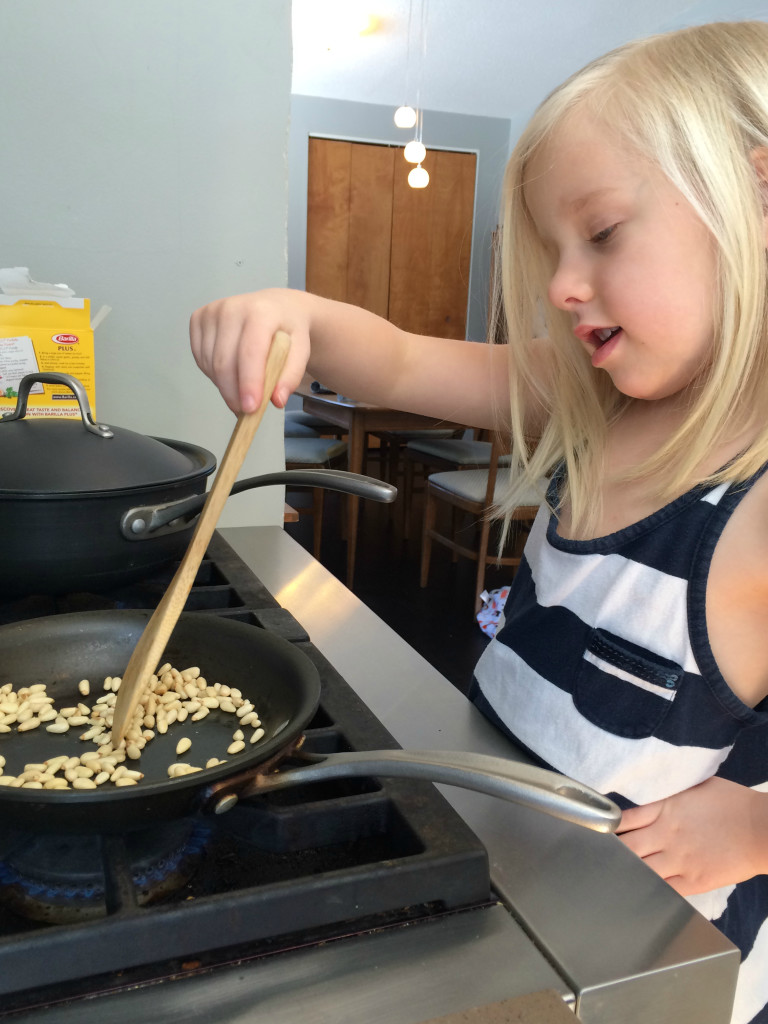 What was the best thing about vegan month?
I like some of the meals.
What was the worst thing?
No cow milk, I love it!
What is something new you learned about cooking or eating?
Not really.
What is your favorite way to get exercise?
Treadmill. Because it helps me exercise running.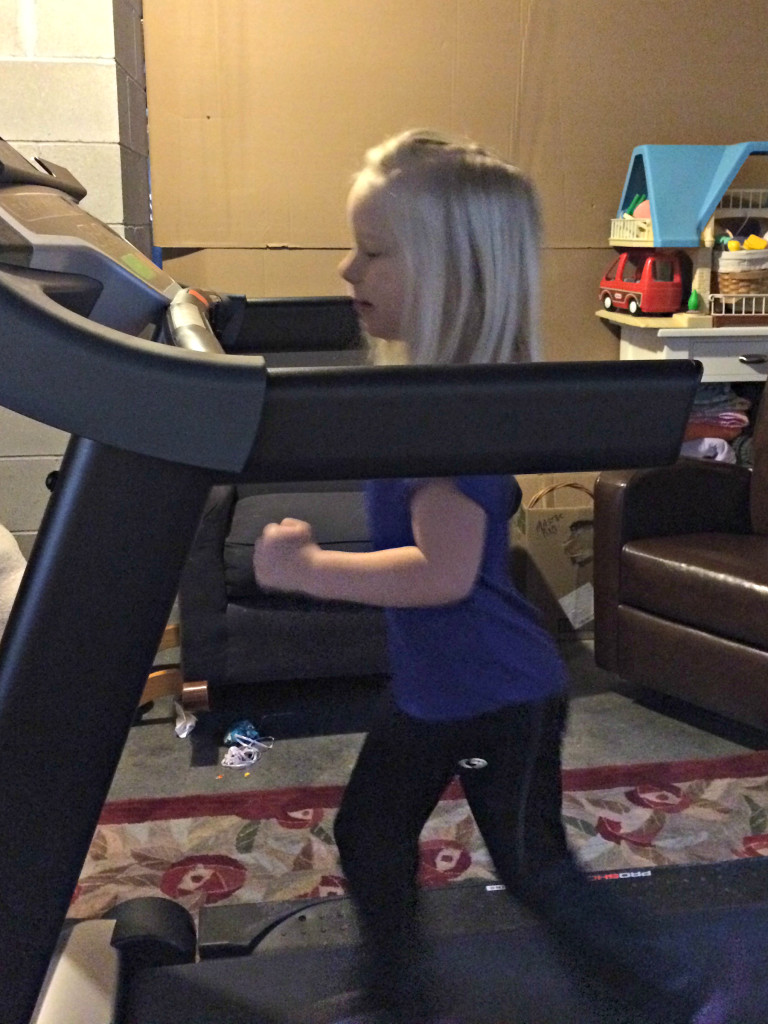 What advice would you give someone about how to be heart-healthy?
Run for your lives!!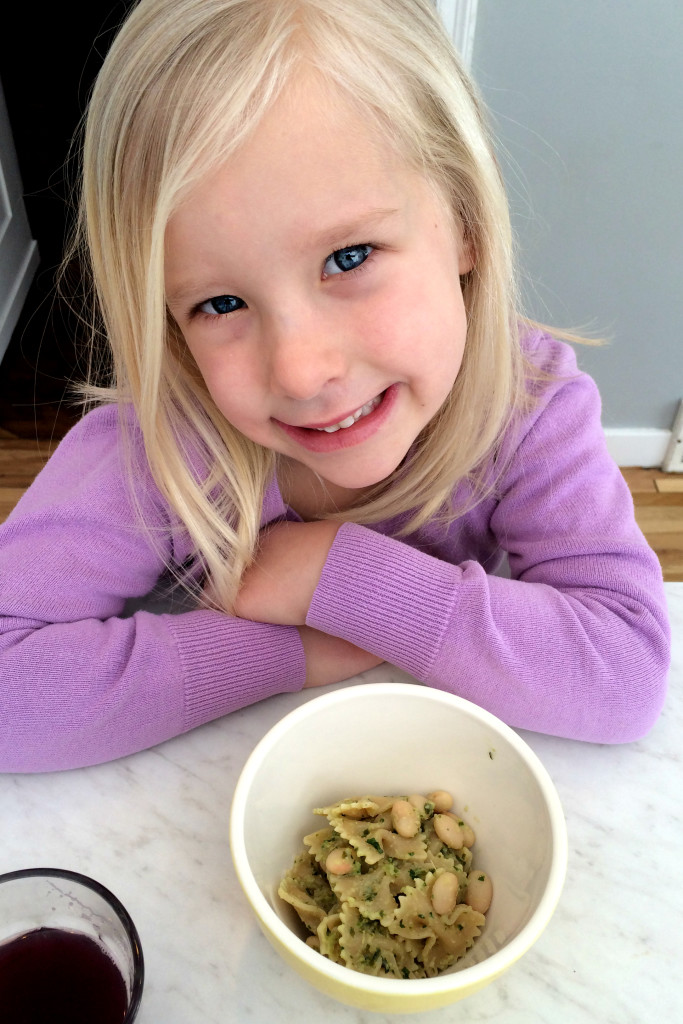 Pesto Pasta with White Beans
Adapted from Forks over Knives Cookbook.
Makes enough our family of six with plenty of leftovers.
To make pesto:
1 cup basil leaves
1/4 cup pine nuts, toasted
4 cloves of minced garlic
2 teaspoons lemon juice
1 Tablespoon olive oil
Salt to taste
1/4 cup white beans
Combine all ingredients and blend in food processor until smooth.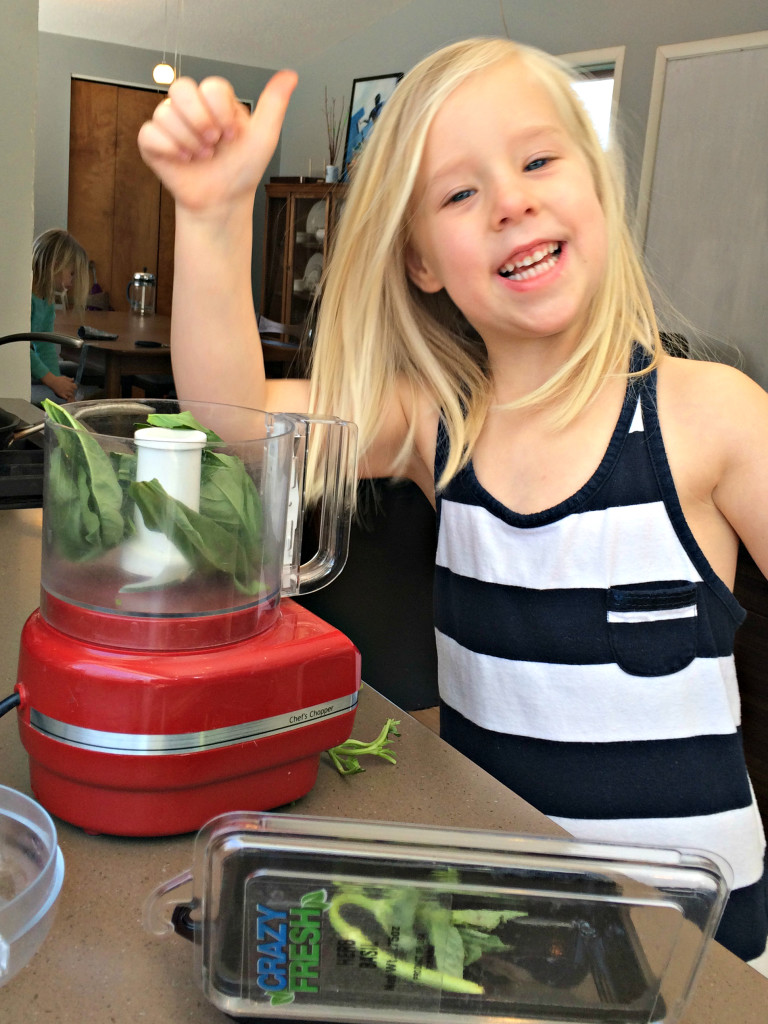 To make pasta:
12 oz box of bow tie pasta, cooked
2 cans of white beans, drained
Combine pasta, beans, and pesto in large bowl. Mix until completely coated and serve.
Note from Lauren's dad: The first time we made this I used store-bought pesto, completely forgetting that it contains Parmesan cheese. This time we made vegan pesto. The consensus is that the store-bought is better. This might be one that we keep on the calendar, but keep using traditional pesto. Sometimes its just best to eat some cheese. (Also good to keep in mind the amount of cheese we are talking about here. We are spreading one container worth of store-bought pesto over 8-10 servings.)