Jodi and I started along this heart attack journey at about the same time, a few states and many miles apart, finding each other months later through the sisterhood of heart blogging and reading the web at midnight. Jodi survived a massive "widow-maker" heart attack at age 42, and after recovering from the stun she so perfectly describes below, set about reclaiming her life through taking control of her food. She leapfrogged the recommended heart-healthy diet and went straight for vegan. Of that, I am in awe. She's also funny — check out her heart attack story and read about how she answered her work's on-call phone while in the ambulance.
I asked Jodi to share heart month with me here, and I specifically asked if I could reprint "Post Heart Attack Stun." Thank you Jodi!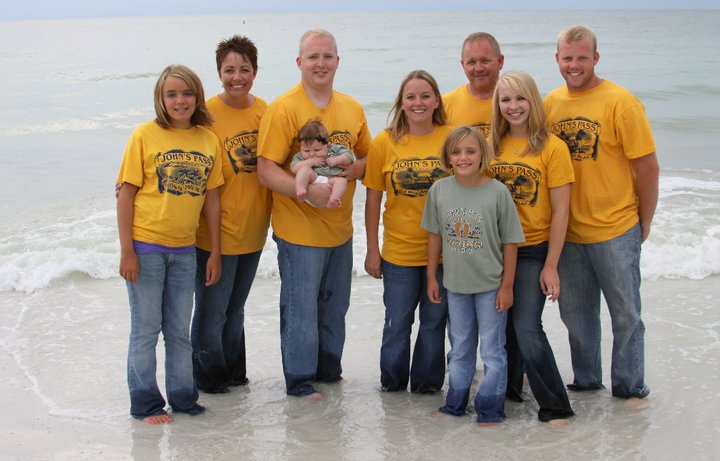 Post Heart Attack Stun
by Jodi Jackson
Post heart attack stun is what I call the period following the heart attack where everything seems so surreal and you really don't absorb what has happened.
I had a massive heart attack on October 13, 2011. I called an ambulance about 15 minutes after the onset of my symptoms and this saved my life. When I arrived, I never saw the ER staff. I had a fabulous cardiac team waiting to take care of me. They took me to the cath lab and placed three stents in my LAD which had a 100% blockage.
Once I was out of the cath lab, they wheeled me up to the ICU. There was lots of talking from the doctors and the nurses. I really didn't absorb much of it. Quite honestly, I could hardly believe I'd had a heart attack. I most certainly could not absorb the seriousness of the situation. It was much like I would envision an out-of-body experience. It was hard to absorb any of it because I knew I'd had a heart attack yet, I didn't feel like it. The symptoms I had experienced were nothing like what I thought a heart attack would be. I never lost consciousness…hell, they didn't give me anything more than Valium and Versed during my surgery. I watched it all on the flat screens. To me, this is not the picture of a massive heart attack. I think of a massive heart attack as the "Hollywood" heart attack—clutching your chest and falling to the floor. This was just not my experience.
I know my friends and family had a hard time absorbing it too. On that day after my husband, ex-husband, and kids left and I was alone in the room, it was probably 10:00 p.m. I called my long-time friend Deb and this is how our conversation goes:
Deb: "Hey, what are you up to?"
Me: "I just had a heart attack."
Deb: "Over what?"
Me: "Seriously, I just had a heart attack and I just got out of the cath lab. I'm in the ICU."
Deb: Stunned silence.
This is how most of my conversations went immediately following the heart attack. I was 42 and so were most of my friends. I can picture just what they were feeling: Jodi is 42, so am I. That is too young. That is what I thought too.
As the sun came up Friday morning, I had a steady stream of docs, nurses, counselors, and cardiac rehab folks in and out of my room. Each one telling me I was very lucky and I had done everything right—had I done things differently I would have died. At this point I could hear what they were saying but, I still have no idea of the seriousness of the heart attack I had suffered. No one used the term "widow-maker." Even if they had used that term, I wouldn't have understood. Friday night, they moved me out of the ICU and into a regular room. I got to go home on Saturday and refused all pain and anxiety meds when I went home.
By Tuesday, I made an appointment with my family doctor because I desperately needed the pain meds. The femoral artery incision site and all of the surrounding bruising turned out to be very, very painful. He has access to the hospital records but didn't realize I'd had a heart attack. When he looked at the records, he said, "Oh boy, you survived the widow-maker. Did you know only 20% of women survive it?" This was my first indication that I could actually absorb of what had really happened. He spent much more time with me than I know he had scheduled and I will forever appreciate it. We went back over all of my test results from my physical that I had just had about seven weeks prior to the heart attack. He was just as surprised as me based on all of my blood work. That time I spent with him was so valuable.
What really brought me out of the post heart attack stun and into a change mode was a show I watched in November. I watched CNN's "The Last Heart Attack." What I watched there truly frightened me. It was then that I started researching everything that had happened to me. As I researched, I started to really make the connection between nutrition and disease. I made the decision to drastically alter my lifestyle and go plant-based on January 1, 2012. (No need to set myself up to fail over the holidays.)
Once I was able to emerge from the stun, I was able to take control of my life and make the decision not to let this happen to me again!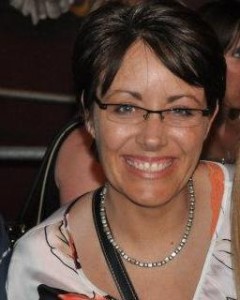 Jodi Jackson says her kitchen hates her but she must be doing something right, because she's living vegan well and taking control of her health. She writes about her heart attack and vegan adventures at The Skinny Bitch Chronicles.
Jodi is mom to a blended family of five kids, a daughter-in-law, and one granddaughter. She lives with her husband and family near Kansas City. She's a Jayhawks fan who, in her words, "bleeds crimson and blue."