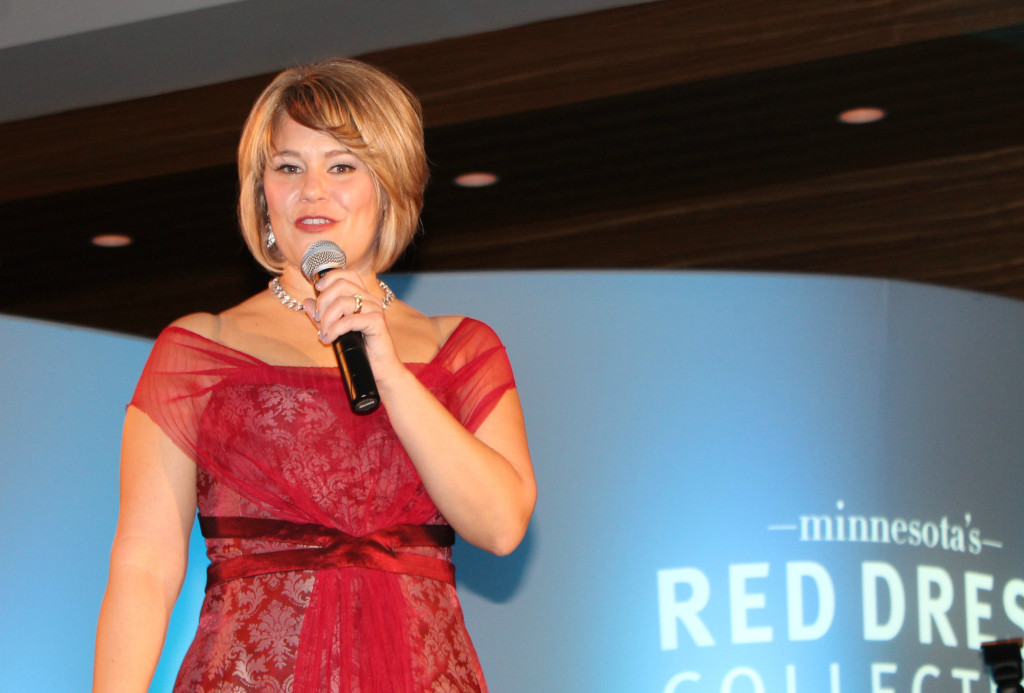 I never met a microphone I didn't like, and the microphone, stage, and crowd last Saturday at the Minnesota's Red Dress Collection fashion show did not disappoint. I got to wear a designed-for-me gown by Thom Navarro, get made beautiful by Lili Salon Spa hair and makeup artists, and be adorned with gems by Realia by Jen. I loved the runway and even the cameras and how much fun all the models (local celebrities — journalists, bloggers, radio hosts, athletes, TV stars) had while shining a very bright spotlight on women and heart disease.
It was a special privilege to spend a few weeks with Thom Navarro and his brother and business partner, Tim, in their studio trying on my dress in various stages of completion, and an honor to meet and share the runway with August, the nine-year-old survivor of a congenital heart defect and multiple surgeries by the age of 5. She was truly the star of the show — inspiring, confident, and brimming with wonder and joy.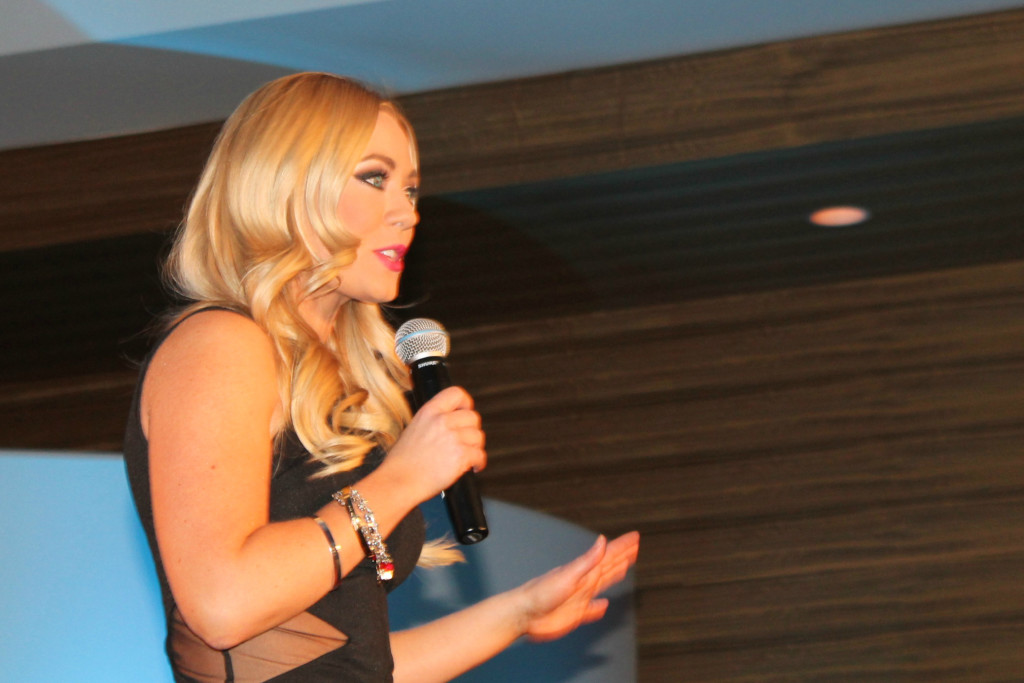 But most of all I loved that this event — created and produced by Carly Aplin — uses fun, fashion, and glamour to get the attention of a whole new audience and one that, judging by the gasps from the crowd as I gave this speech, really needed to learn about heart disease.
Here are many, many photos and my remarks as drafted and fairly close to as delivered. It was a ridiculously fun night and important too. I'm so happy to have been a part of it.
Thank you and I'm so happy to be here. This has been a very fun experience all along – culminating in this beautiful event. Thank you to Carly for making it happen, and to the sponsors, designers, and artists who made this night possible.
For some of you, tonight might be the first time you heard that heart disease is the #1 killer of women. It is certainly a surprise to many, as it was to me.
There are many forms of heart disease. I have three of them. I am also a heart attack survivor. Like many people, my first symptom of heart disease was my heart attack — an acute event that became a diagnosis of a chronic, progressive, life-altering, and life-threatening illness.
I was 37 then and in training for my second marathon. I had a 10-year-old and a 3-year-old at home. I was active, a non-smoker, a normal weight, not diabetic. I certainly felt healthy. You would have described me as healthy. And I looked it too – so much that it took 10 hours in the ER and hospital to even diagnose my attack. The first cardiologist who saw me actually said "You don't fit the profile."
But here's the thing. I do fit the profile. I am the profile, and so is every other woman in this room – and every man too for that matter. Heart disease is the #1 health risk for all Americans.
Half of the adult population has at least one risk factor for heart disease. Here are the factors I had – family history of high cholesterol and high blood pressure during pregnancy – my first pregnancy, 10 years before my heart attack. That's it. And that was enough.
My signs and symptoms were different than you'd expect too – or at least different from what the ER doctors and cardiologist were looking for. My symptoms were pain in my back, ache in both arms, a cold sweat, and a "feeling of dread." I never had chest pain. Less than 30% of female heart attack survivors do.
The intervention that saved me and the treatment I'm still on today, though, are not that different. There aren't different treatment protocols for women, or different drugs and there are barely different doses. 42% of women who have heart attacks do not survive the first year, compared with 24% for men.
So that's why we're all here today – to raise awareness that women are at risk for heart disease, to inspire women everywhere to take steps to protect themselves from heart disease and to advocate for their health, and to support Go Red for Women. Go Red is about information and empowerment and getting women's attention – but it is also about research and prevention and treatment for women's particular experience with heart disease.
And that's good, because my story is also not all that unique. My story is all of our story. What happened to me happens all the time — and worse — to tens, even hundreds of thousands of women. Go Red is about all of us — all the women in this room, in our families, and in our lives. We are why we Go Red.
And now, the photos . . . (lots of photos!)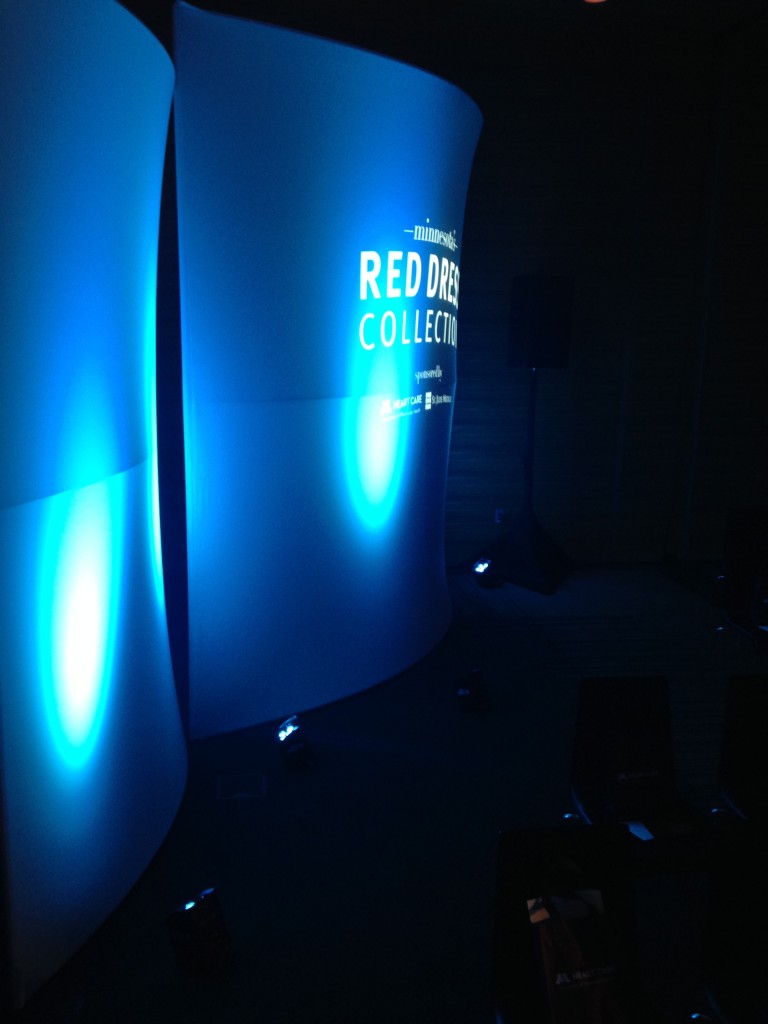 Dramatic and glam venue at the Loews Hotel.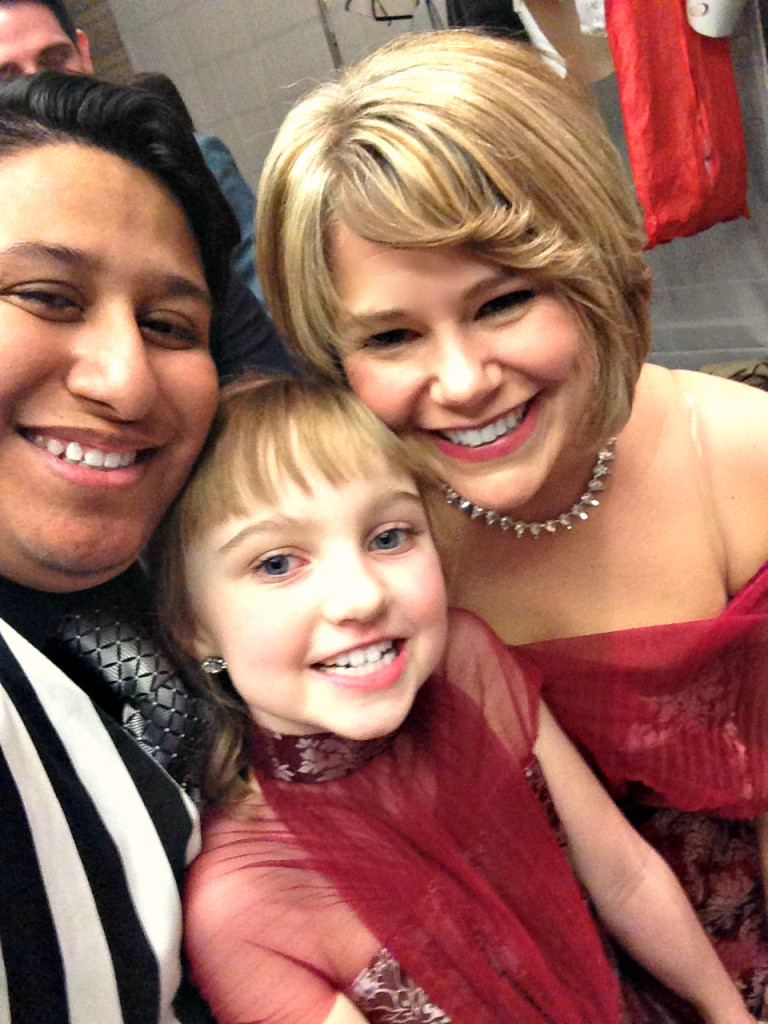 Designer & model selfies in the green room! Thom, August, and me.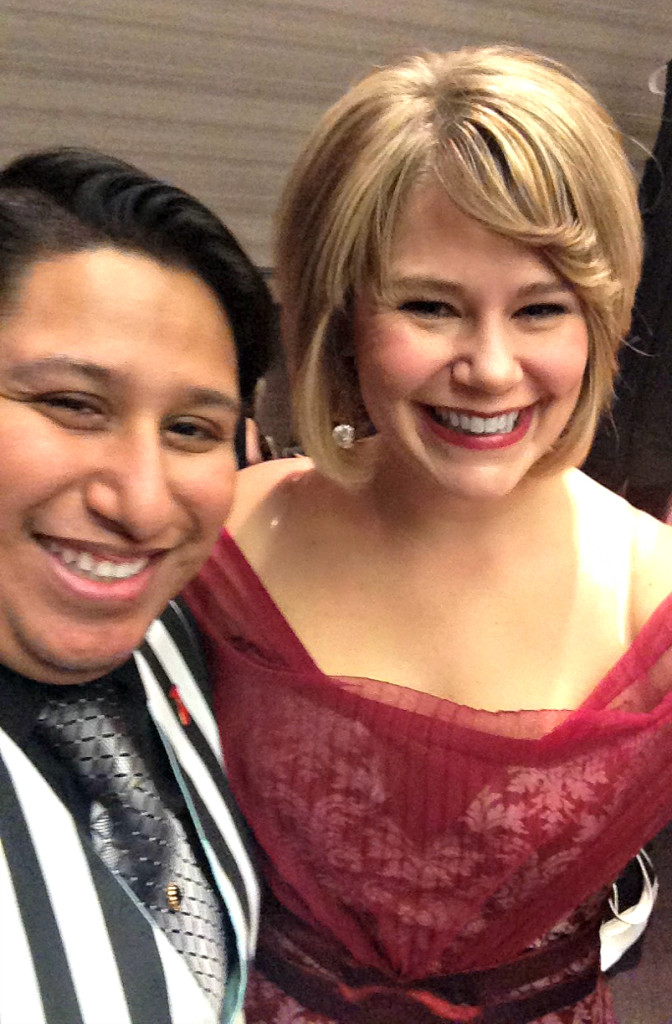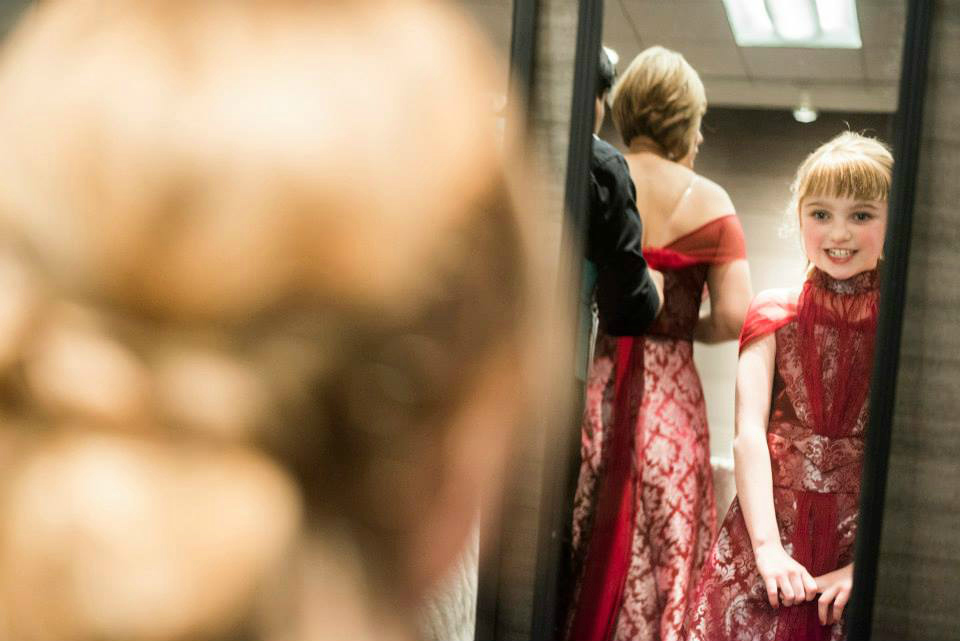 August in the mirror while Thom works on my dress. Photo © Rhea Pappas Photography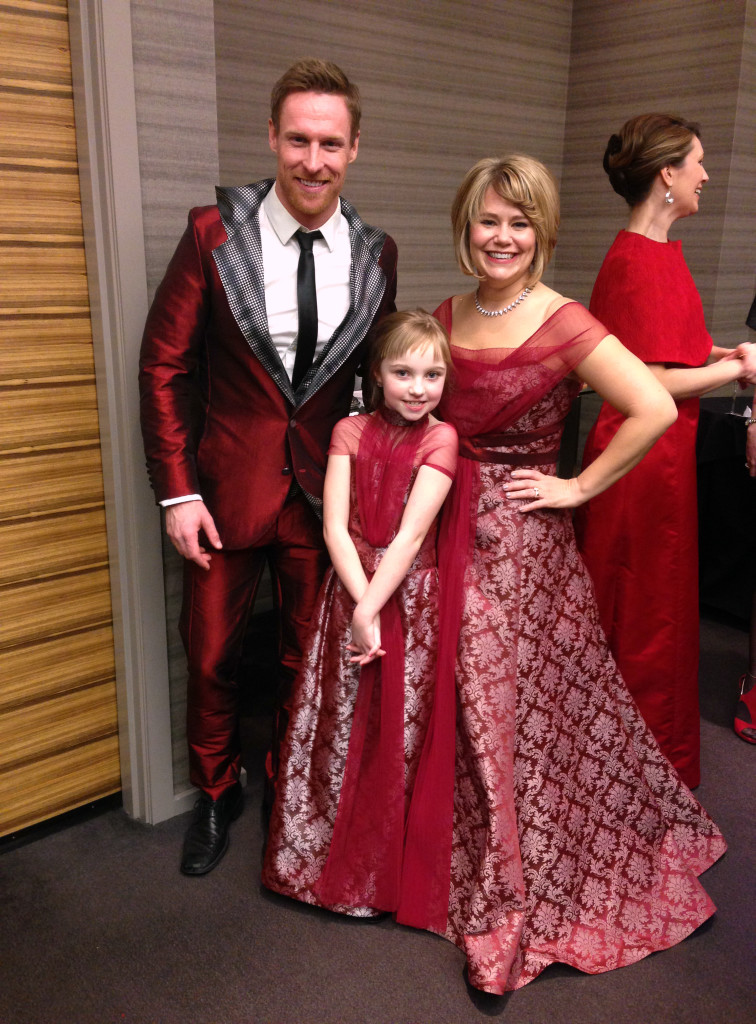 The Tim + Thom models! Thom designed both my dress and August's. He was so amazing to work with and made every part of the experience fun. I love August's dress — inspired by her favorite, Queen Amidala! Thom also wanted my dress to be both beautiful and tough. I like that. Kirk DeWindt's suit was designed by Tim Navarro. (Leah McLean smiles in the background.)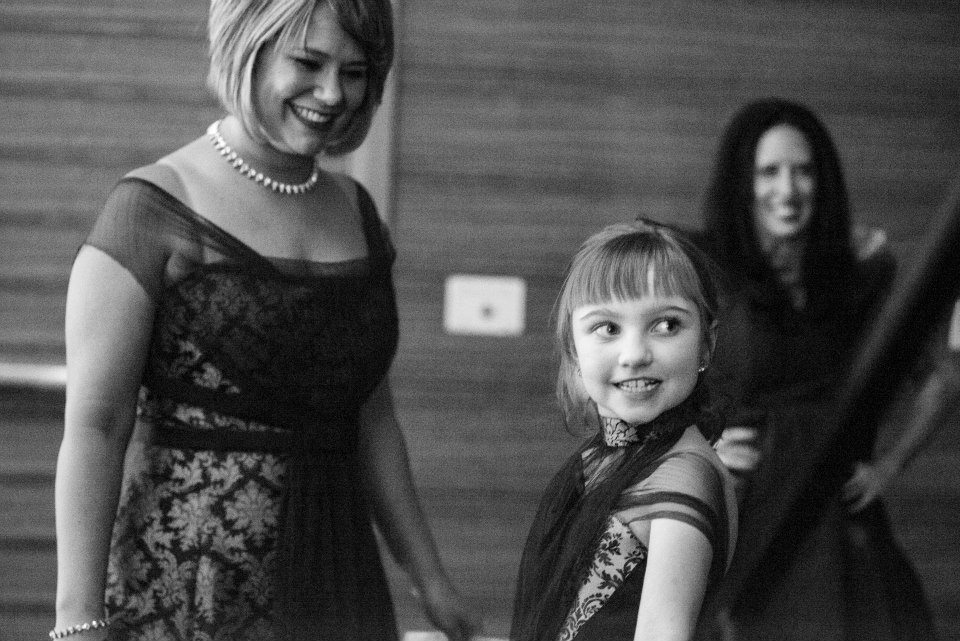 August and me backstage, with Kat Perkins. (Yes, that Kat Perkins.) Photo © Rhea Pappas Photography.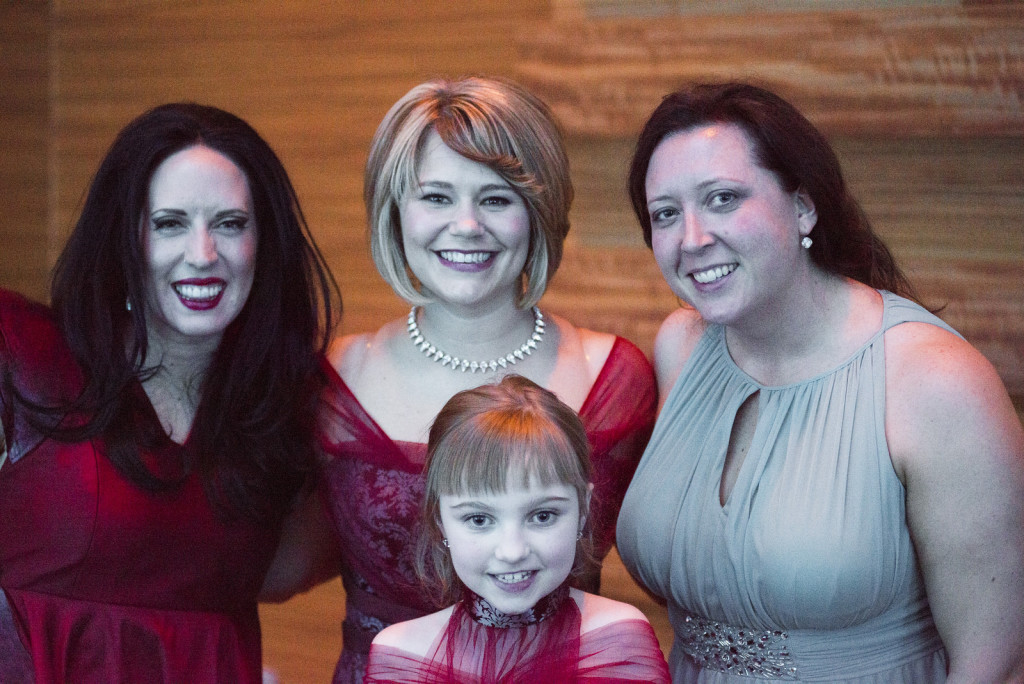 Kat Perkins, August, and me with Kate Moody from the University of Minnesota Heart Care backstage right before the show. Photo © Rhea Pappas Photography.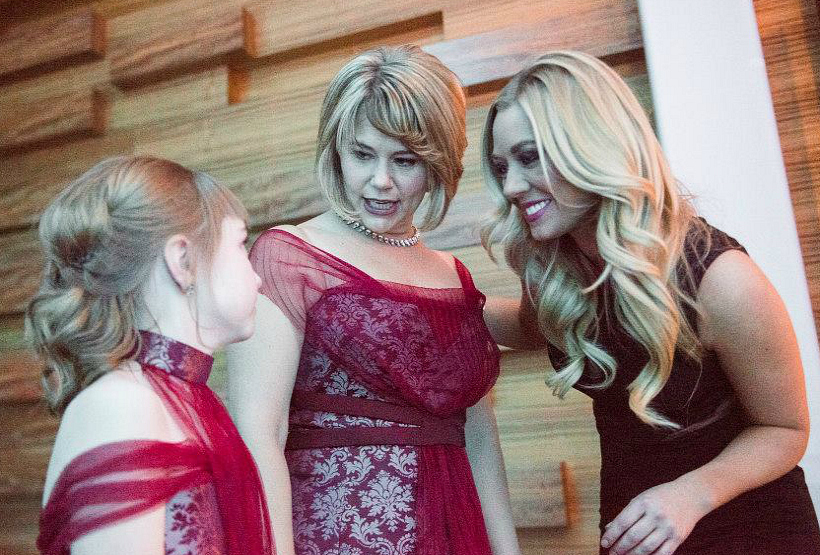 August, Carly, and me backstage right before our big debut. Photo © Rhea Pappas Photography.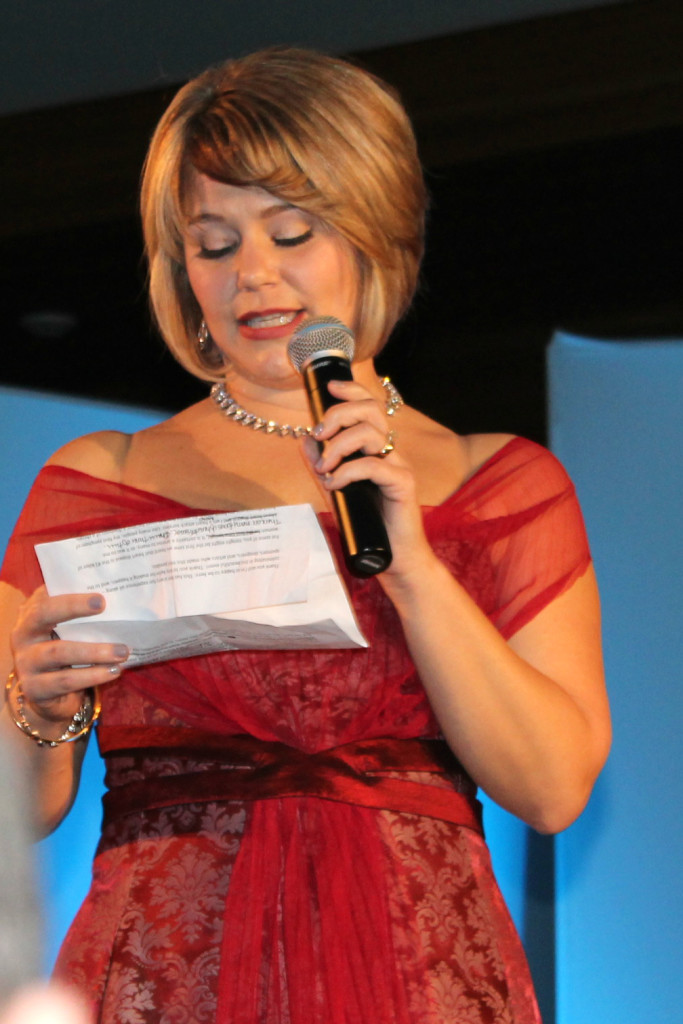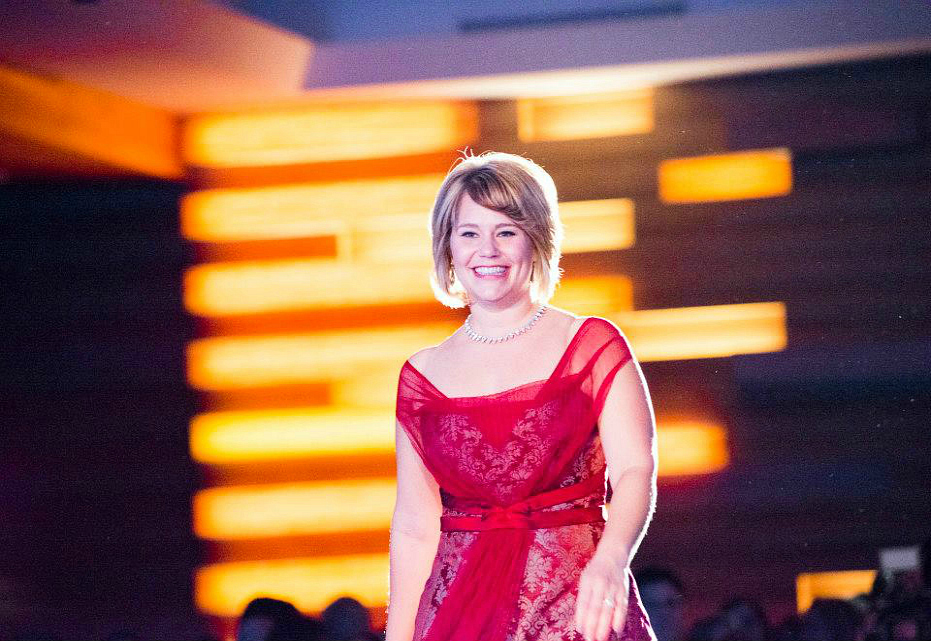 Photo © Rhea Pappas Photography.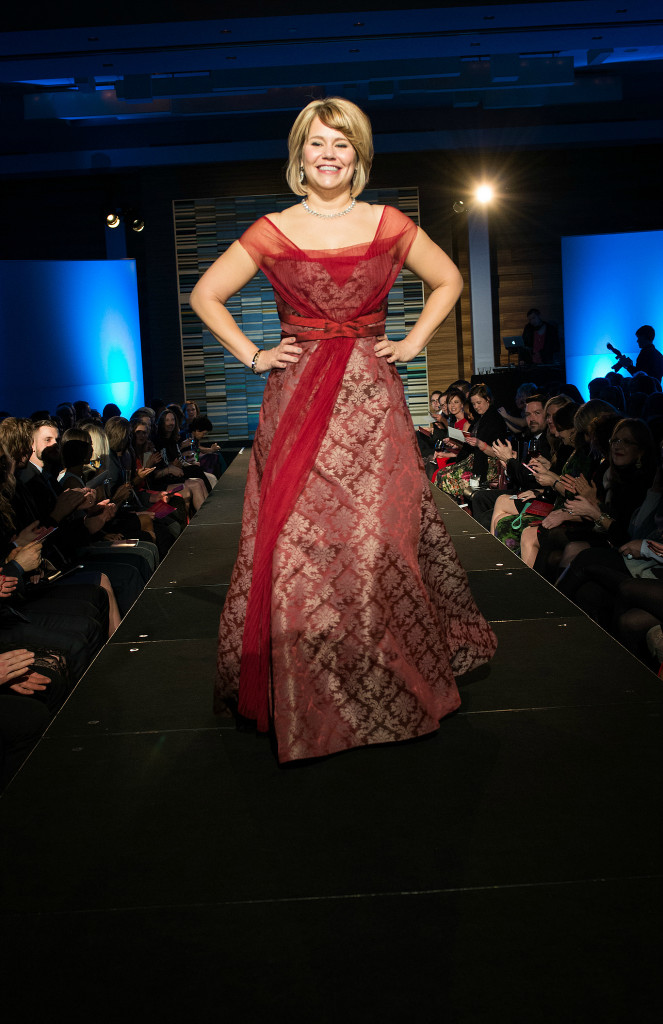 Dress by Thom Navarro. Photo by Gregg Jiracek Photography. Grin by me.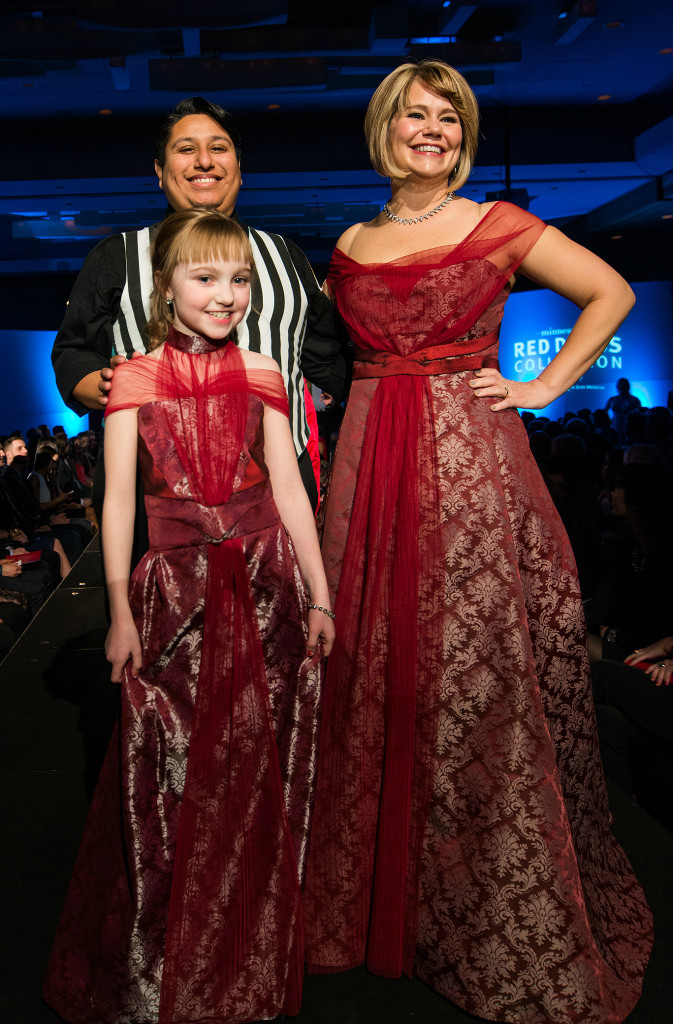 Photo © Gregg Jiracek Photography.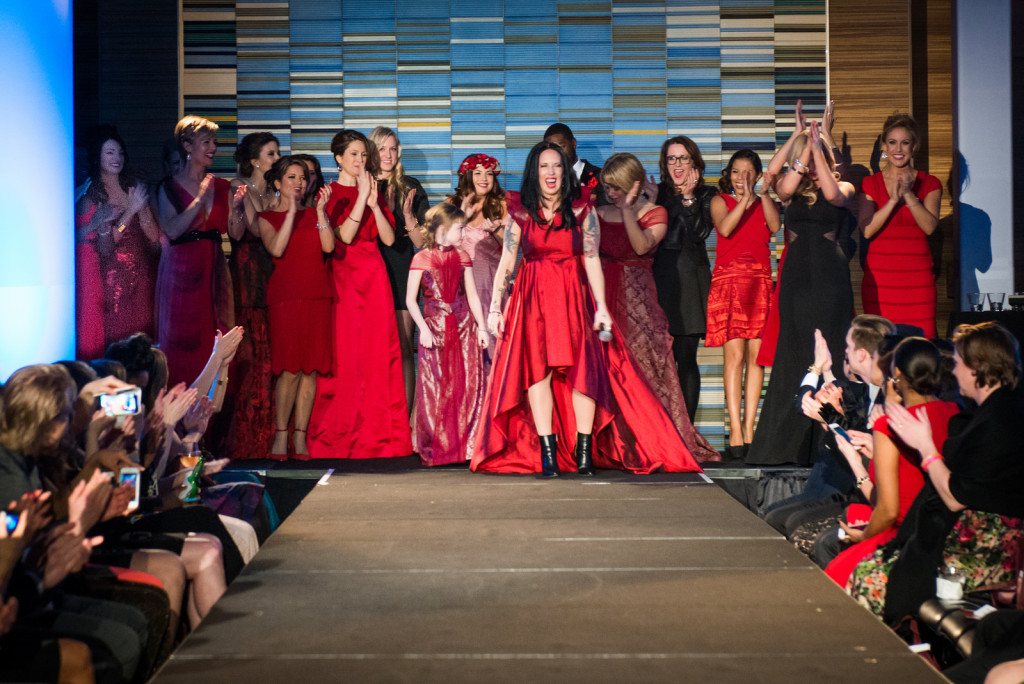 Kat brought down the house in the grand finale! Photo © Gregg Jiracek Photography.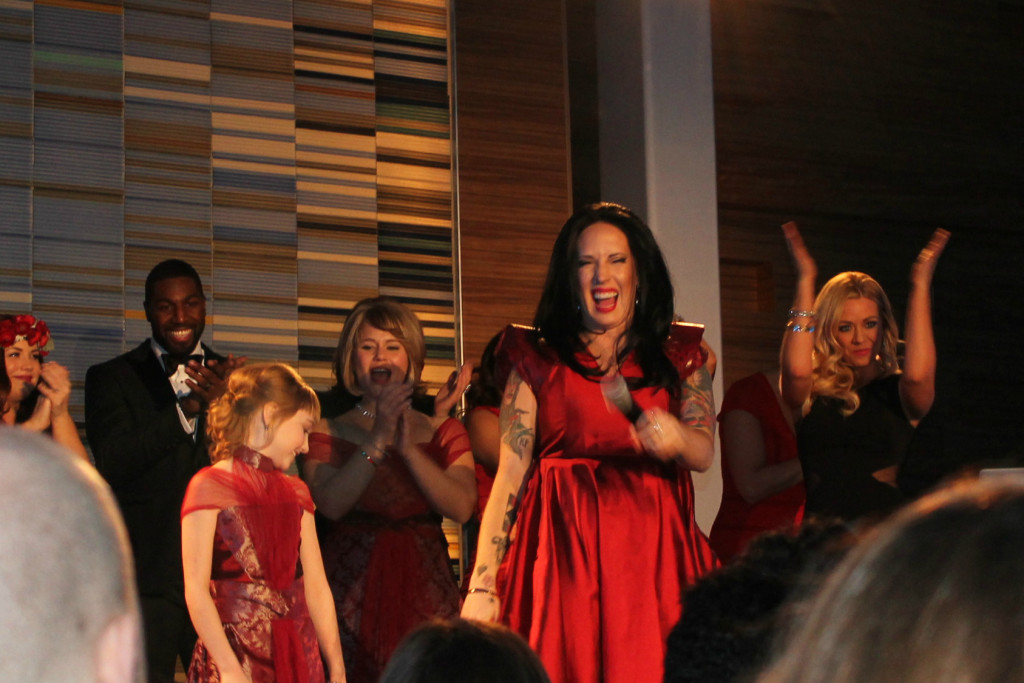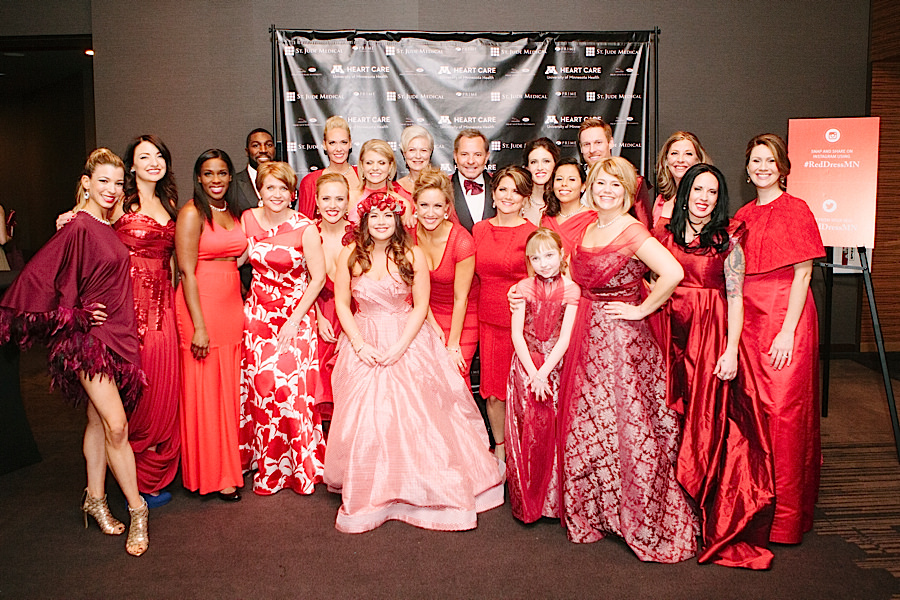 All the 2015 models! Photo © Erica Loeks Photography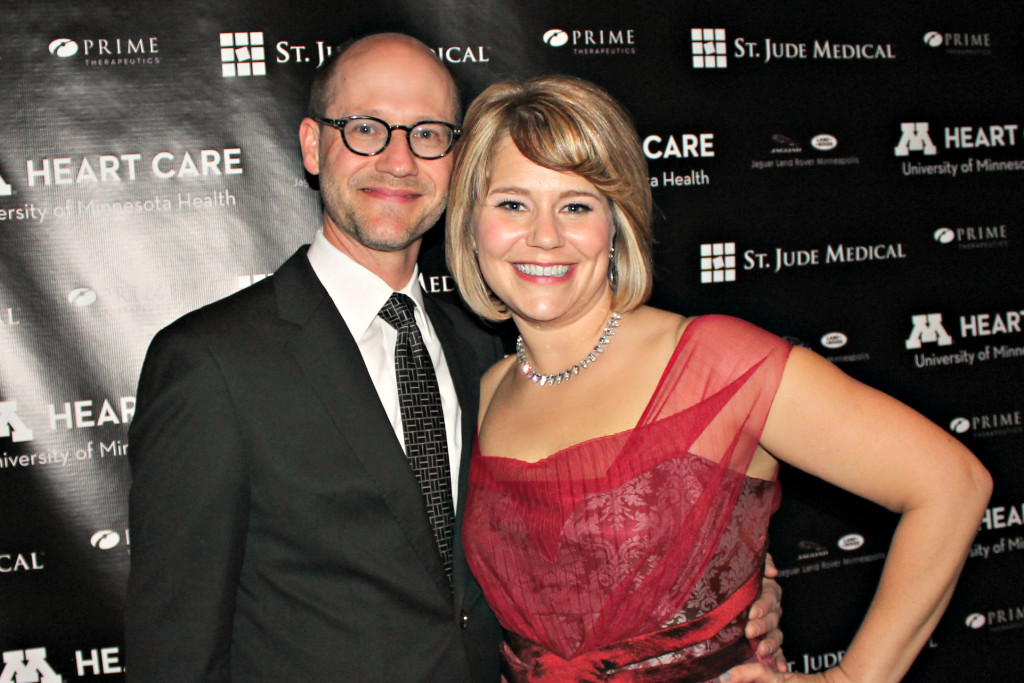 My handsome husband Scott and me.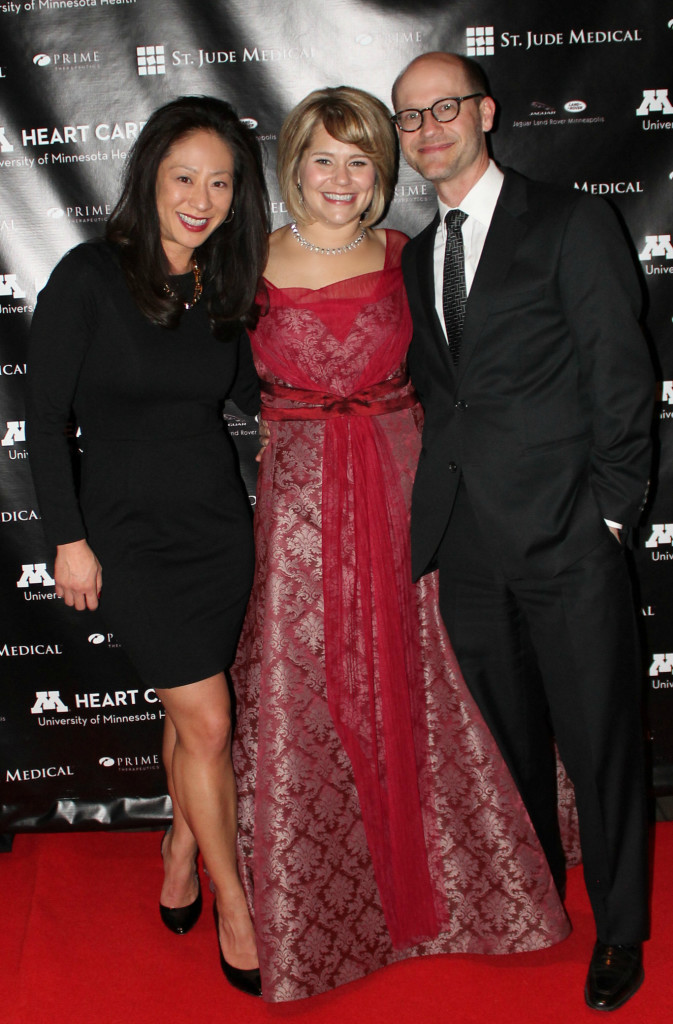 Scott and me with my sister-in-law, Kimi.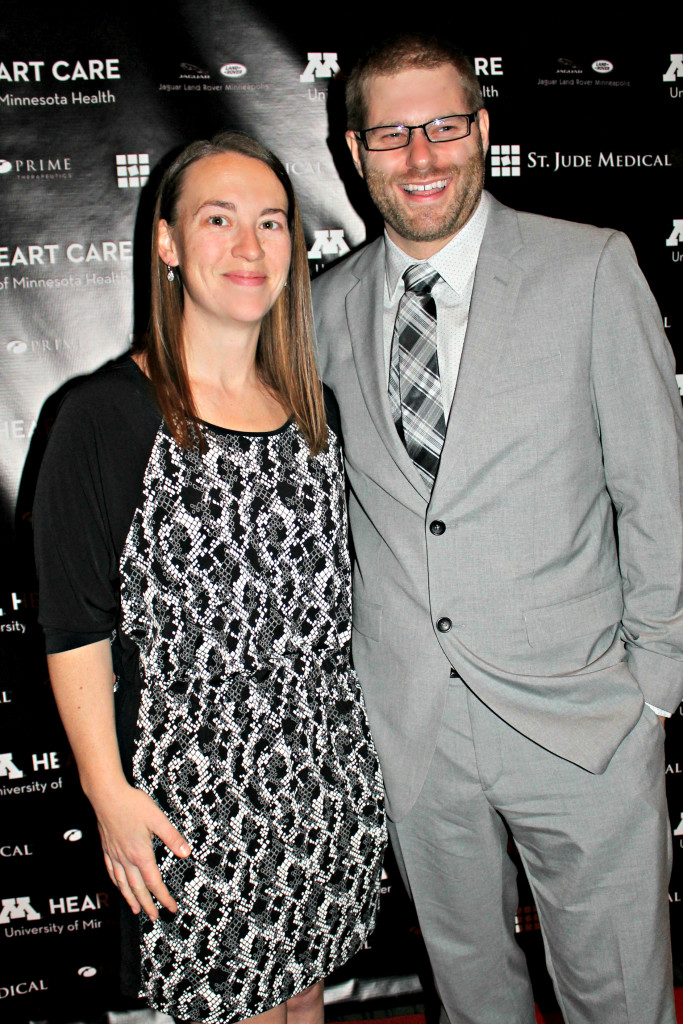 My brother, Mike, and his wife Beth.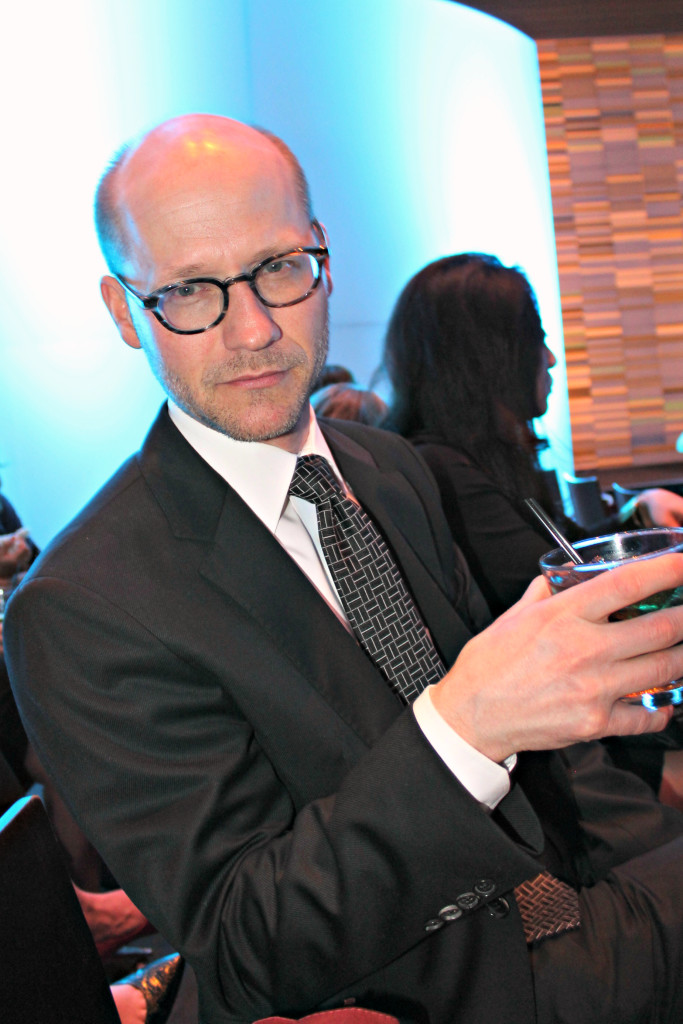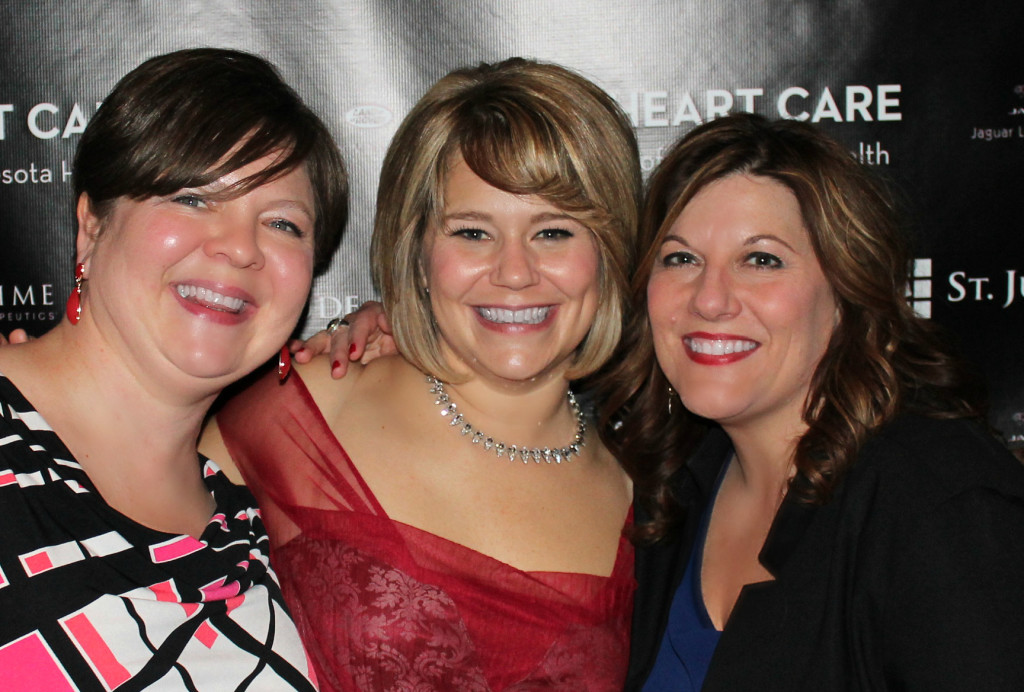 My friends Christine and Kristen. Thank you to Kristen, who had my camera all night and took most of these great photos!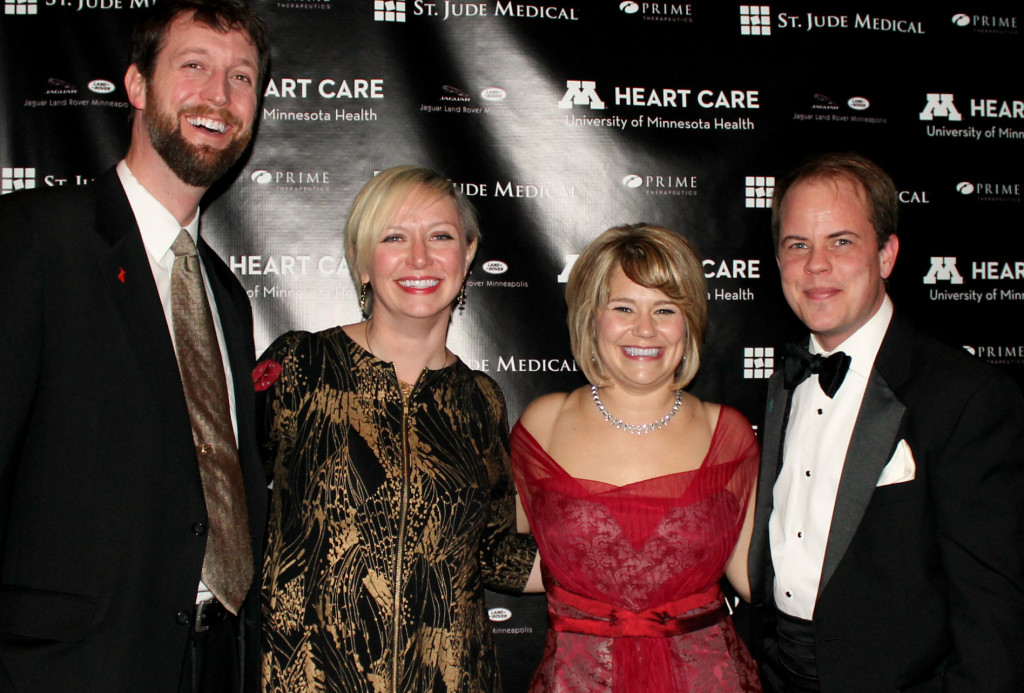 And more friends, Simon, April, and Hans.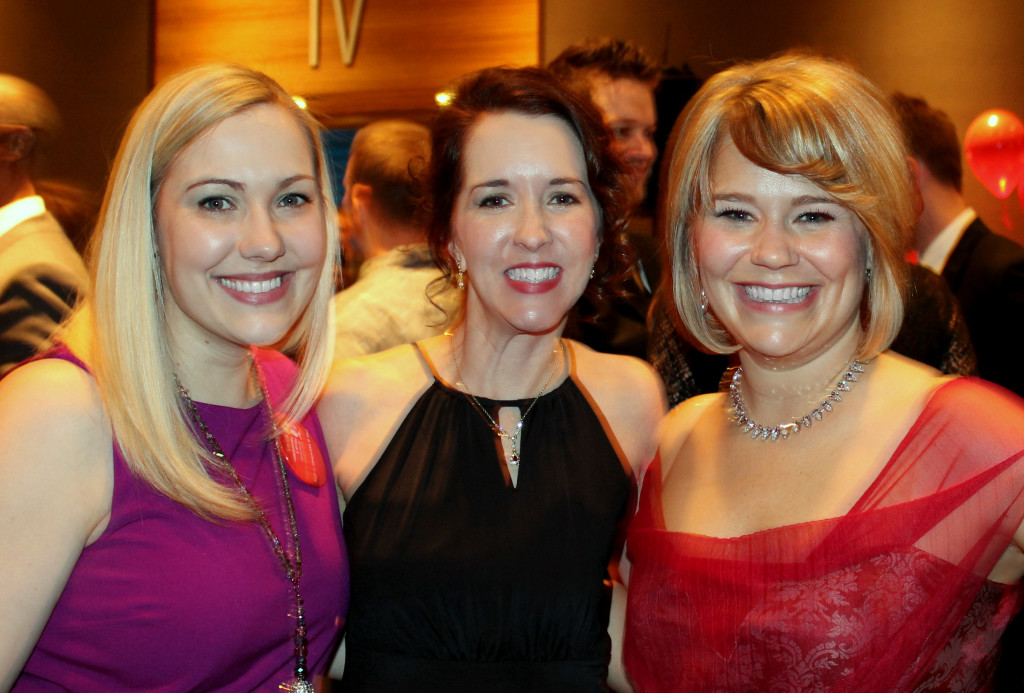 Survivors and heart sisters Megan, Elizabeth, and me.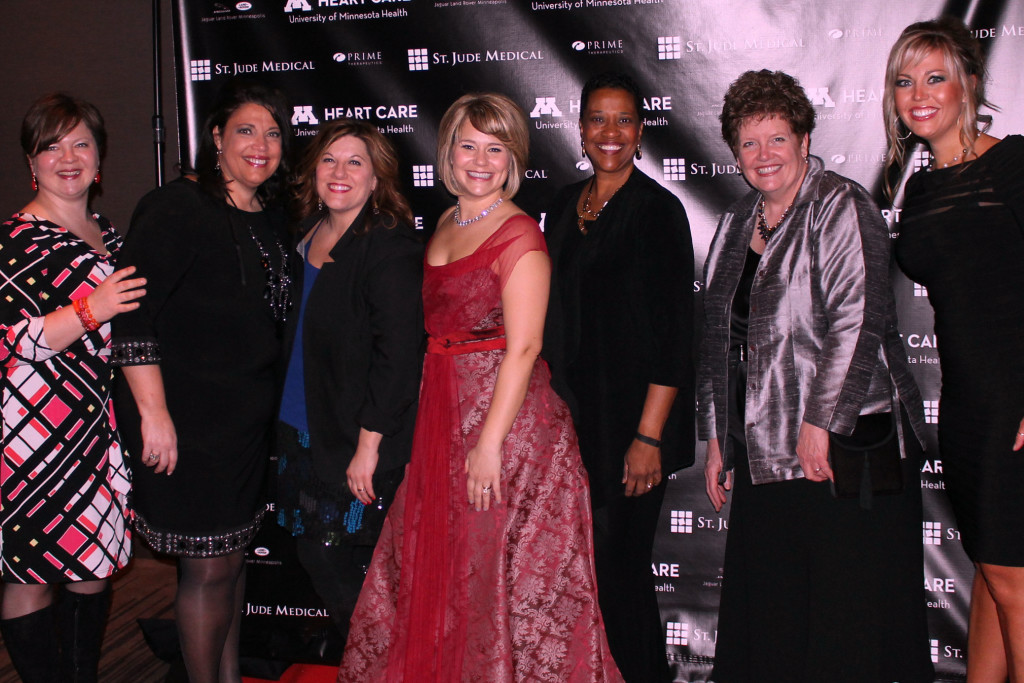 I have the best colleagues! The smart & beautiful Christine, Janet, Kristen, Linda, Tisha, and Marianne from Girl Scouts River Valleys!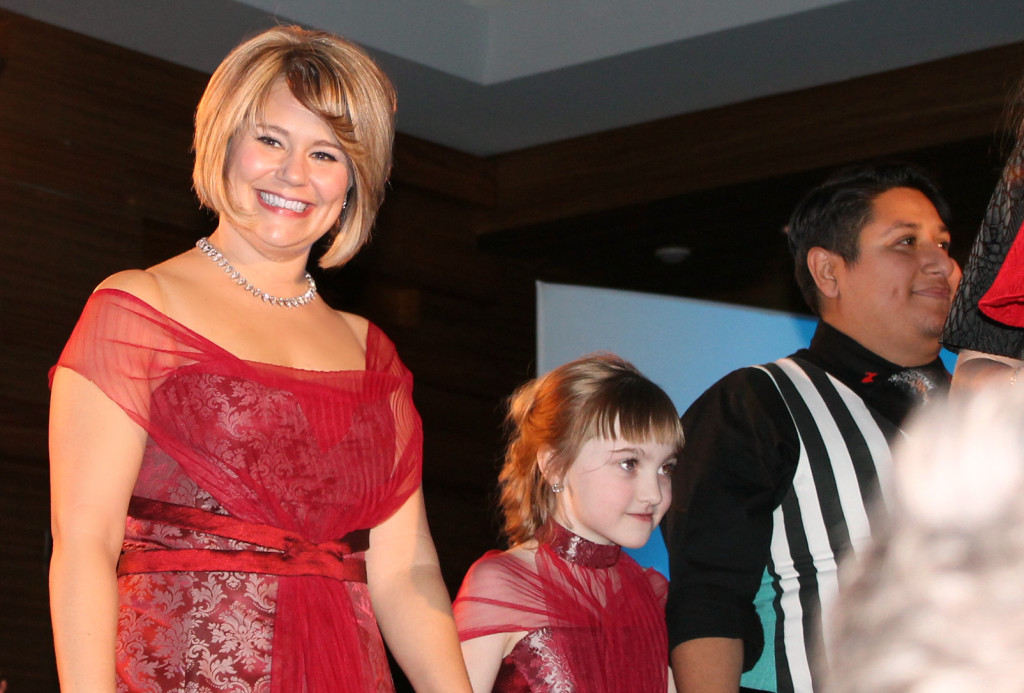 One more with me and August and Thom.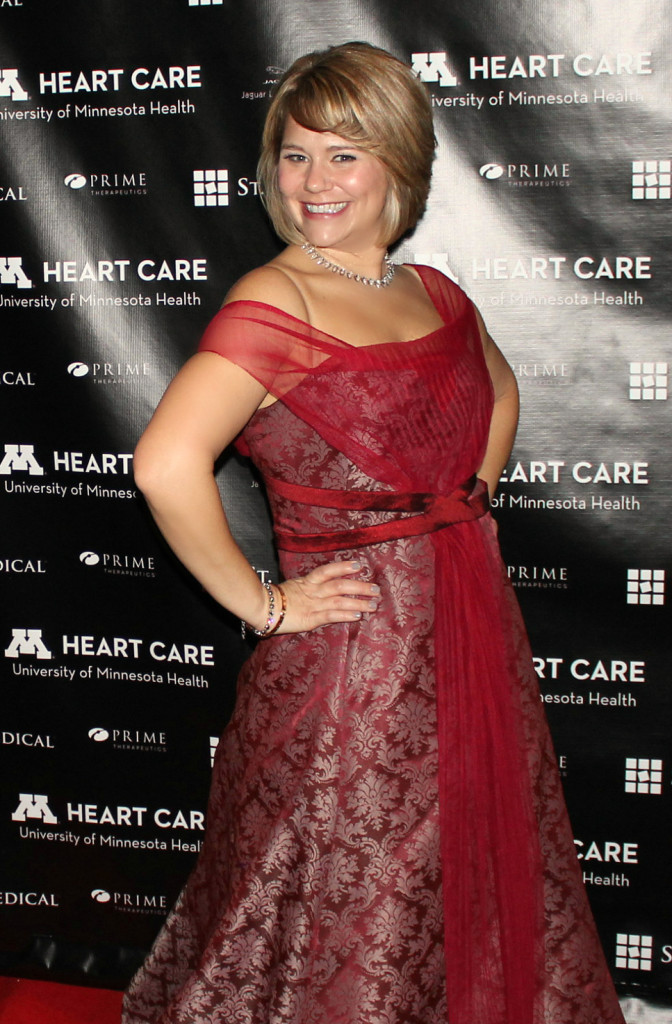 Thank you to Carly, University of Minnesota Health Heart Care, St. Jude Medical, Jaguar Land Rover of Minneapolis and all the other sponsors for making the Red Dress Collection show possible!