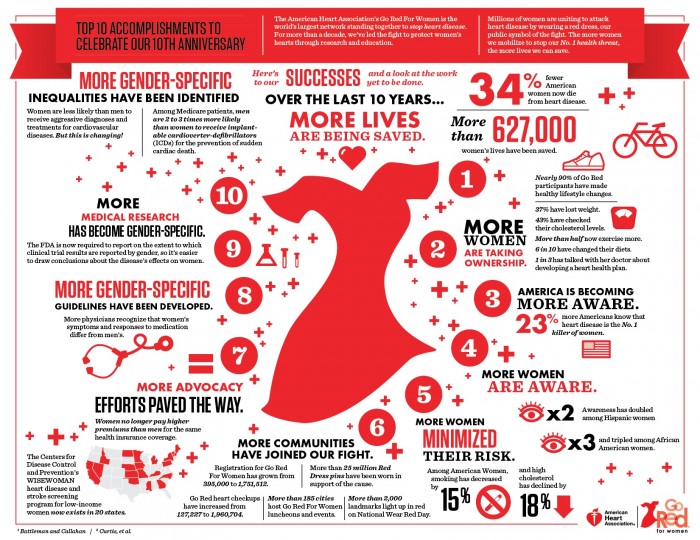 Go Red for Women celebrates its 10th birthday this year.
In the 10 years since Go Red for Women and The Heart Truth began raising awareness of women's risk of heart disease, more than 330 women per day were saved. That's almost 14 women per hour, per day, for 10 years.
Women's awareness of the risk heart disease poses them has risen too, but not nearly enough. Ten years ago around 30 percent of women knew that heart disease was their number one health risk. Today that number is near 50 percent. A big gain, but a long way to go.
Thank you to everyone who has supported me, my family, my heart sisters, and the American Heart Association. It makes a difference.
This video was played at the Go Red for Women Luncheon last Tuesday. (I make a couple cameos and I wasn't expecting that, but the AHA has lots of photos of me.)