During the month of January, my brother Mike's family decided to try eating vegan and I asked if I could share some about their experiment and their favorite recipes. It was so fun to share the perspective of their kids — Oliver, 10, Natalie, 8, Jenna, 7, and Lauren, 4 — but we didn't want to leave the parents out! 
Today's reporter: Beth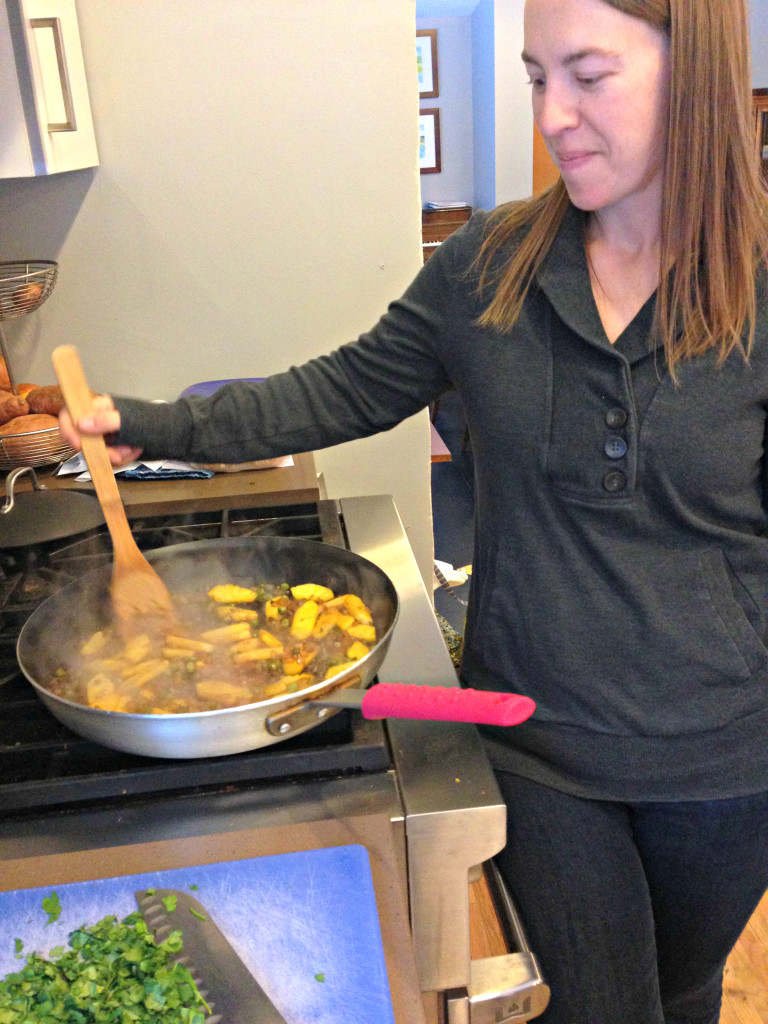 What was your favorite meal/recipe from Vegan Month?
Pineapple Fried Rice
Why is this your favorite? What did you like most about it?
The way the nuttiness of the brown rice contrasts with the jalapeño and cilantro flavors.
What was the best thing about vegan month?
Every recipe starts with a whole onion or two.
What was the worst thing?
No half-and-half for my coffee. Every variation of coconut or almond milk just wasn't creamy enough.
What is something new you learned about cooking or eating?
Nutritional Yeast is NOT a cheese substitute. It is better to just go without.
What is your favorite way to get exercise?
Laps between the couch and the cookie Tupperware. Or walking with friends.
What advice would you give someone about how to be heart-healthy?
Don't stress out.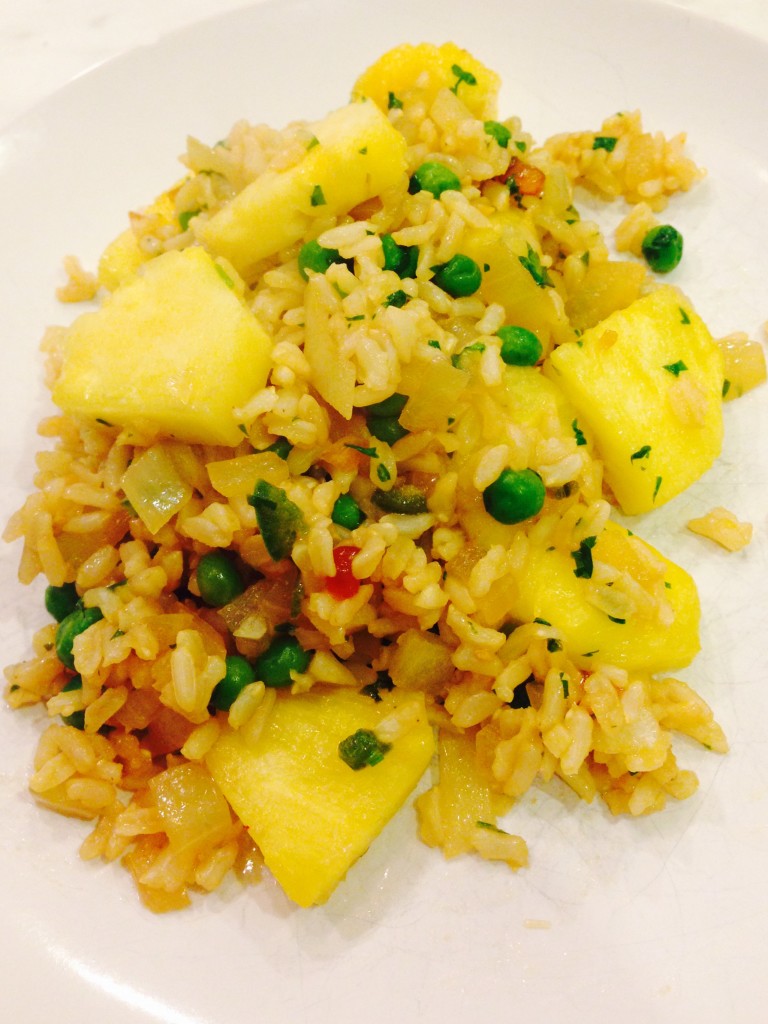 Pineapple Fried Rice
From Forks over Knives Cookbook
Serves 4 (Feeds our family of 6 with two left over portions)
1 medium yellow onion, peeled and thinly sliced (again we dice, easier for kids to eat)
1 serrano chile, sliced into thin rings (we sub in 1 jalapeño pepper, diced)
4 cloves garlic, peeled and minced
1/2 cup Chinese Brown Sauce (we up this to closer to 3/4 cup)
4 cups cooked brown rice
Two 8 oz cans pineapple chunks, drained (we use one whole fresh pineapple, chunked. Fresh is SOOO much better)
1/2 cup cooked peas (we do 1 whole cup, could still add more)
1/2 cup cashews (we skip)
1/2 cup chopped cilantro
Heat a large skillet over high heat. Add the onion and chile and stir fry for 4 to 5 minutes. Add water 1 to 2 tablespoons at a time to keep from sticking. Add the garlic and cook for 30 seconds, stirring constantly. Add the Chinese Brown Sauce and cook for 30 seconds. Add the rice, pineapple, peas, cashews and cilantro and cook until heated.
Chinese Brown Sauce Recipe
Also from Forks over Knives
Double or triple this sauce and keep some on hand for last minute stir fried vegetables. (This is true. It is very tasty and great on green beans or any veggies when looking for a quick side dish. We also used it in Oliver's stir fry).
1/3 cup low sodium soy sauce
1/3 cup vegetable stock
1/4 cup molasses or brown rice syrup
2 tablespoons grated ginger
2 cloves garlic, peeled an minced
2 teaspoons arrowroot powder
Combine all ingredients in a medium saucepan and cook over medium heat until thickened, about 5 minutes. Store refrigerated in airtight container for up to 1 week.