If running 400+ training miles over the summer and then spending 3-5 hours on an October Sunday running from downtown Minneapolis to downtown St. Paul along the most circuitous route possible doesn't sound like your thing, does cheering on those who do? Great! You can be an official part of the Run with Heart Cheer Team!!
How it works
The American Heart Association – Minnesota and the Run with Heart team will have two designated cheer areas — Mile 11 and Mile 24. Volunteers are needed at the stations to help make and distribute signs and noisemakers to our runners' friends and families and cheer and celebrate our team's work to fight heart disease.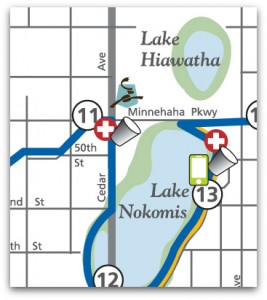 Mile 11 is at Cedar Avenue and Minnehaha Parkway in Minneapolis. Volunteers are needed here from 9 a.m. to 11 a.m.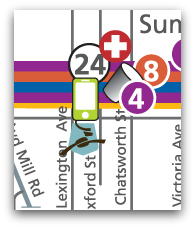 Mile 24 is at Summit Avenue and Victoria Street in St. Paul. Volunteers are needed here from 11 a.m. to 2 p.m.
If you would like to help, you can register for a shift and station online. Or, you may contact Sara Shaw for more information. If you want to wear your heart on your sleeve (see what I did there?) try ShopHeart for all your heart-bedecked and bedazzled spectating needs! (Or just wear lots of red!)
About the Run with Heart Team
The 19 members of the Run with Heart team have each committed to raising $1,500 for the American Heart and Stroke Association, or more than $25,000 as a team.
Every runner has his or her own story of how heart disease has inspired them to dedicate the miles, hours, and time to raise money and awareness so we can stop the #1 killer of American men and women. Read all the team profiles to learn more about what motivates our runners.
As the days to race day wind down I'm a little sad that it is ending and very honored to be a part of this team. Ready, set, go!