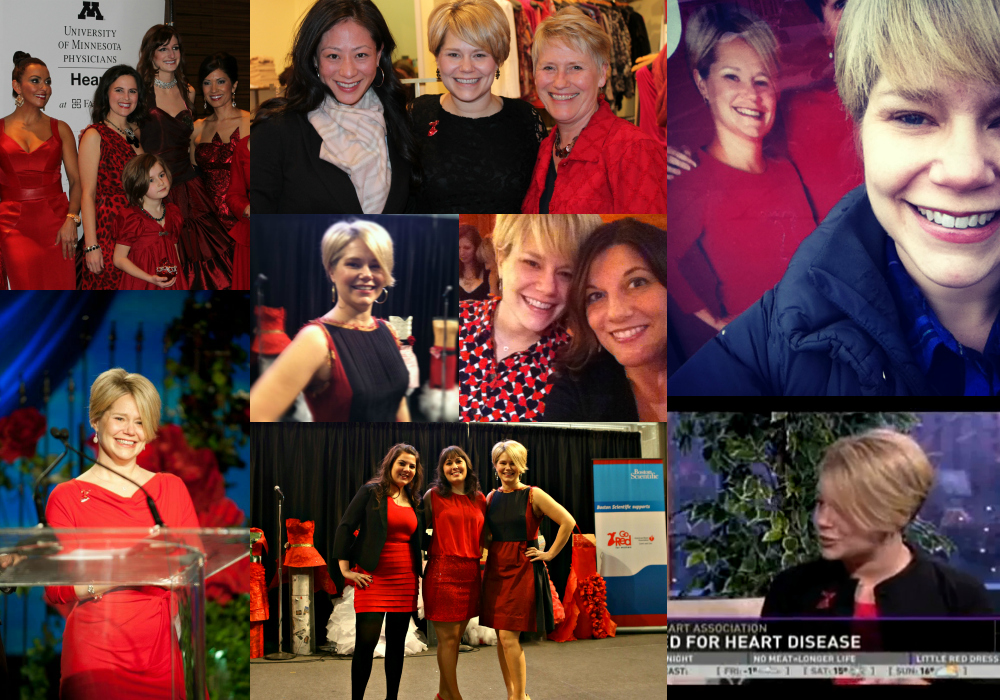 It's heart month time again! This year is my third American Heart Month as a survivor and while I'm not quite as busy as last year, what with that spokeswomaning gig and all, I'm still ready to Go Red and I hope you'll join me.
Here are lots of ways to Go Red in 2014!
Wear Red
 National Wear Red Day is Friday, February 7.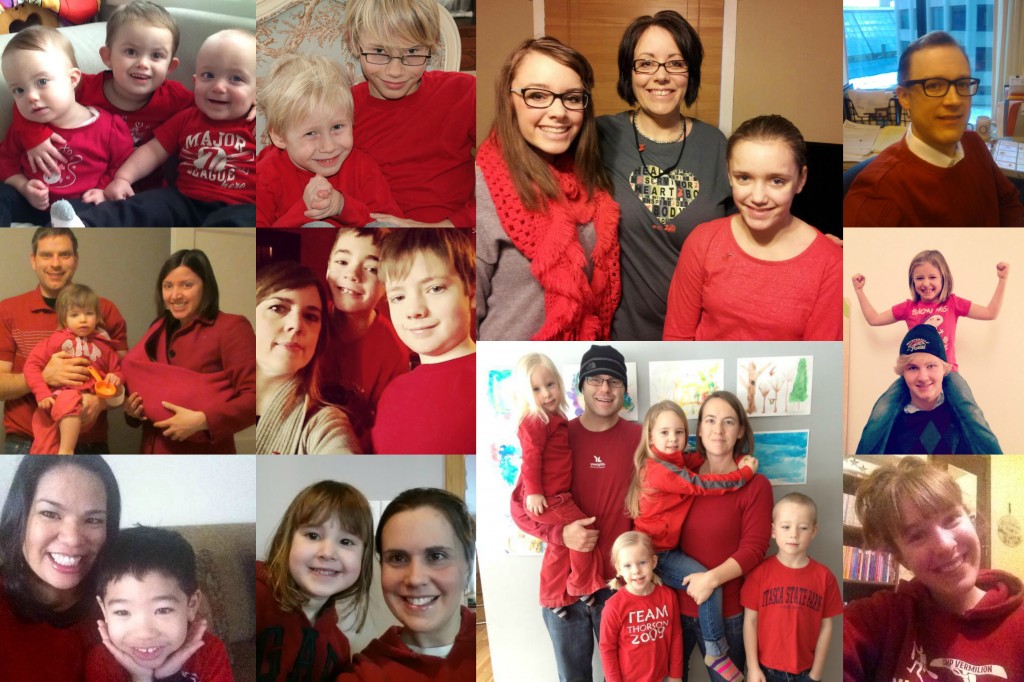 It's been 10 years since the Go Red for Women campaign began, and it has made some significant gains. Ten years ago, less than a third of women knew that heart disease was their #1 health threat; now that number hovers around 50%. This increase in awareness has saved more than 330 women a day, or almost 14 women an hour, from dying of heart disease.
I hope you'll wear red send a picture to jen (at) mylifeinred.net or post it to the My Life in Red Facebook page. I have two years worth of Wear Red Day collages and they mean so much to me. Wear red, post your photo, and tell everyone why!
See Red
Attend the Go Red for Women Health Fair at the Mall of America on February 8 from 11 a.m. to 5 p.m. in all the courts. Activities include the Go Red Fashion Show (there I am, below, with survivors Mandy and Stephanie in last year's show), casting call, CPR training, and family fitness activities. It's all easy, accessible, and free!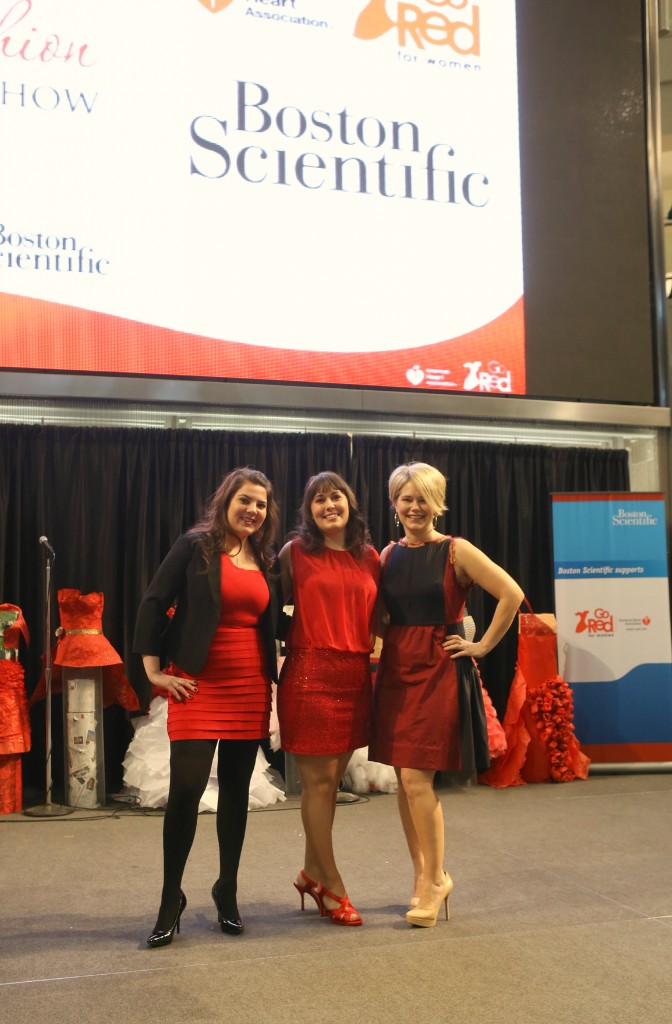 I can personally vouch for the serious fun you'll have if you go to the Red Dress Collection fashion show at the Graves 601 Hotel, unless champagne, shopping, and the runway don't sound like the best time ever.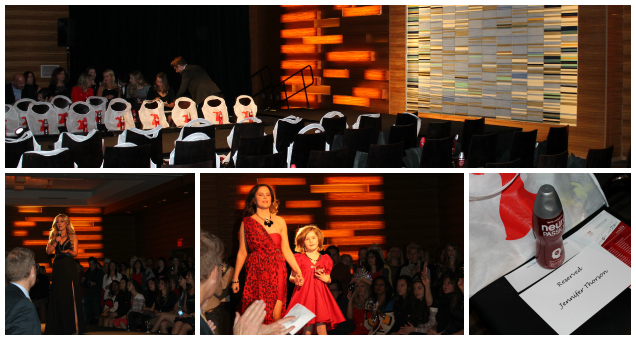 The Red Dress Collection is produced by MNFashion in partnership with Carly Aplin of The CW Twin Cities. The show pairs local designers with local  models for a one-of-a-kind red runway show. All proceeds will benefit the American Heart Association's Go Red for Women program.
Shop Red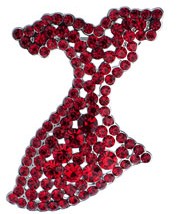 If you want some red dress gear to wear on February 7, here's the Go Red shop. I've been known to indulge in a little retail therapy here from time to time.
Macy's is a national sponsor of Go Red for Women. Wear red while shopping at any Macy's  February 5-10 and and get 20 percent off most items in the store. If you forget to wear red you can still get the discount by purchasing a red dress pin at any register in Macy's and the $2 will be donated to Go Red For Women.
Spread the Red
Go red online. Here are some Facebook covers you can use on February 7 or all month. Just right-click and choose Save As, save to your computer, then upload to Facebook.
Like Pinterest? (Silly question, of course you do.) I've got that for you too: My Go Red Pinterest board has recipes, health info, quotes I love, and lots of cute red clothes. Okay, mostly cute red clothes.
Addicted to Twitter like I am? Tweet about Wear Red Day and include @GoRedforWomen (and me too! @jen_thorson), or dress up your profile pic with a Red Dress Twibbon.
Here are some easy cut-and-paste tweets:
Wear Red Day is Friday, February 7. How are you planning to Go Red and show your support for
heart disease awareness?
National Wear Red Day brings attention to the silent killer of women, heart disease. Learn more
and get involved: http://bit.ly/1eE2iu0
Tomorrow is Wear Red Day! Don't forget to wear red and raise your voice for heart disease
awareness. Who will you Go Red for?
 #GoRed to support the fight against heart disease! Learn how you can participate in National Wear
Red Day here: http://bit.ly/1eE2iu0
Or just tweet or share this post (see those buttons on the left?) and let your friends know how they can go red.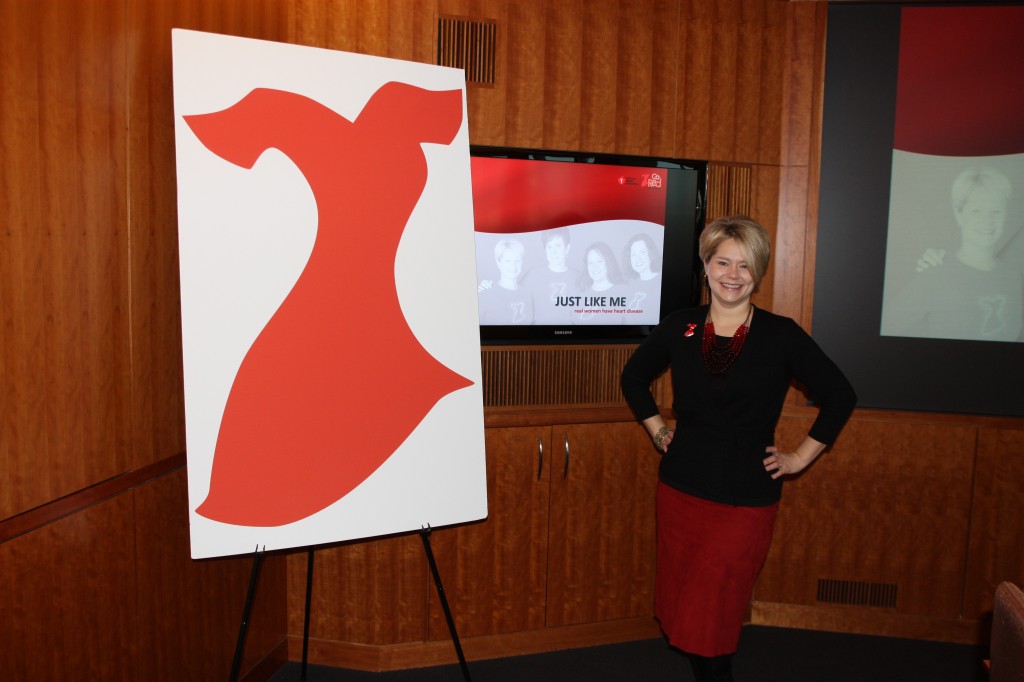 Go red in real life. Would you like to have a Go Red event at work, or your church, book club, or yoga class? I can help you get handouts or other official Go Red materials, suggest messages for your communications, or come share my story in person. Email me at jen at mylifeinred dot net.
You can also find tons of information and downloadable materials to use for events on the national Go Red website.