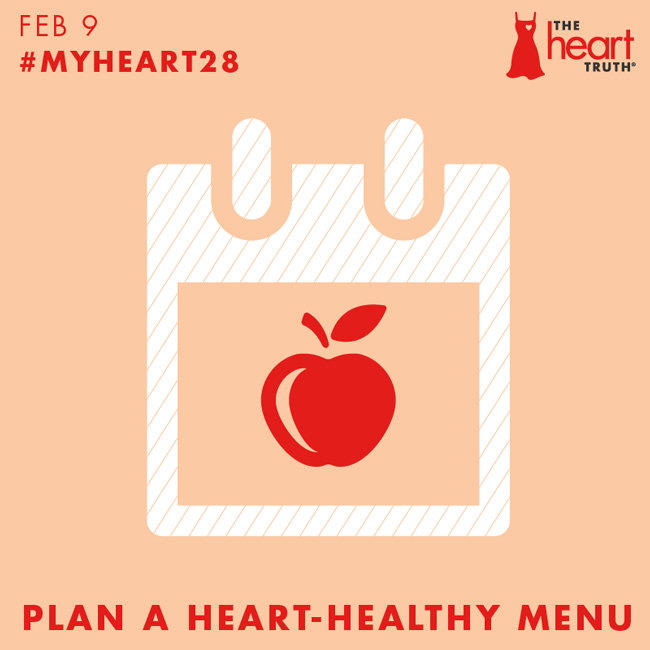 When I was asked by The Heart Truth to be an ambassador for their heart-month series MyHeart28, I was happy to say yes — and even happier when I got my assigned day: Plan a heart-healthy menu. Yay for food, cooking, and family dinners!
The best way to eat heart-healthy is to eat at home. Anything prepared at home from whole food ingredients is going to be more nutritious, lower in fat and sodium, and less processed than a takeout or restaurant meal.
I am often asked what I had to change about my diet after my heart attack. We were eating pretty well before, so the shift was more about adding more heart-health super star foods, and less about removing unhealthy options (with one exception, cheese!).  Over the last three years, I've done a lot of research into best nutritional options for heart health — and how to incorporate them into meals that kids will eat too.
To make your menu planning easier this week, I've compiled several of my recipe-related posts and favorite nutrition resources below. Happy eating!
I made a Pinterest board especially for today too. It shares my family's tried-and-true favorites — those recipes that make the rotation at least once a month, if not more!