During the month of January, my brother Mike's family decided to try eating vegan and I asked if I could share some about their experiment and their favorite recipes. I'm really excited to report on their month from the perspective of the kids — Oliver, 10, Natalie, 8, Jenna, 7, and Lauren, 4.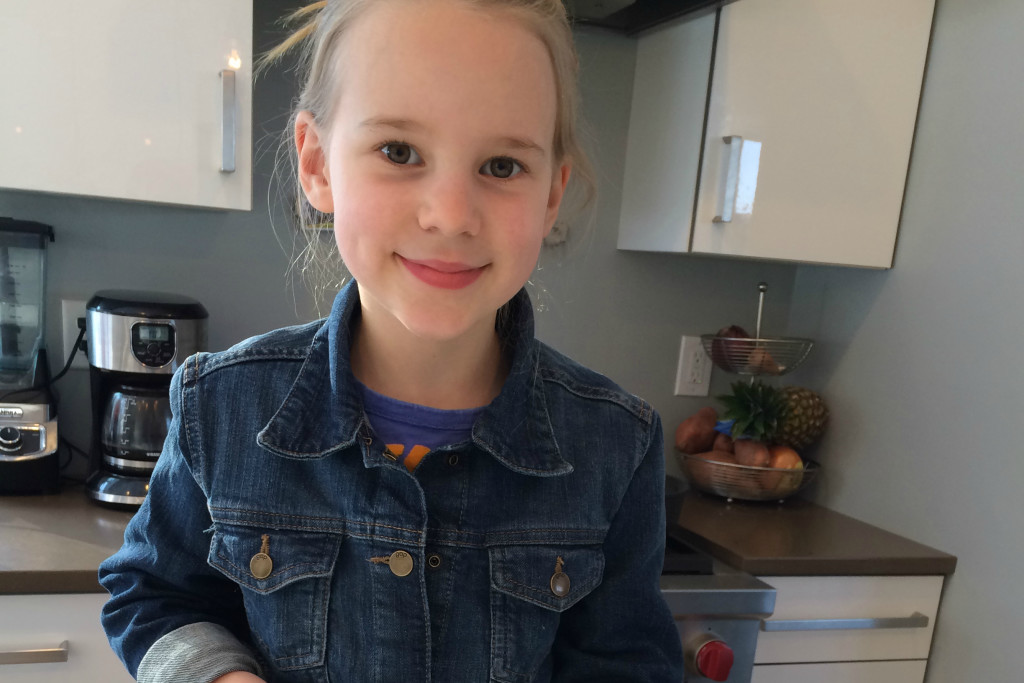 Name: Natalie Thorson
Age: 8 1/2 (today!)
Grade: 3rd
What was your favorite meal/recipe from Vegan Month?
Penne with Roasted Red Pepper Sauce
Why is this your favorite? What did you like most about it?
The pepper sauce. I like red peppers. Also the lemon in it makes it takes good.
What was the best thing about vegan month?
The meals were good. And I don't like meat much anyway, so I didn't have to eat any.
What was the worst thing?
No milk and eggs. Cows milk is better on Special K. But the coconut milk is better on Shredded Wheat.
What is something new you learned about cooking or eating?
Chopping onions is fun and it hurts my eyes.
What is your favorite way to get exercise?
Running. Any kind of running.
What advice would you give someone about how to be heart-healthy?
Go vegan!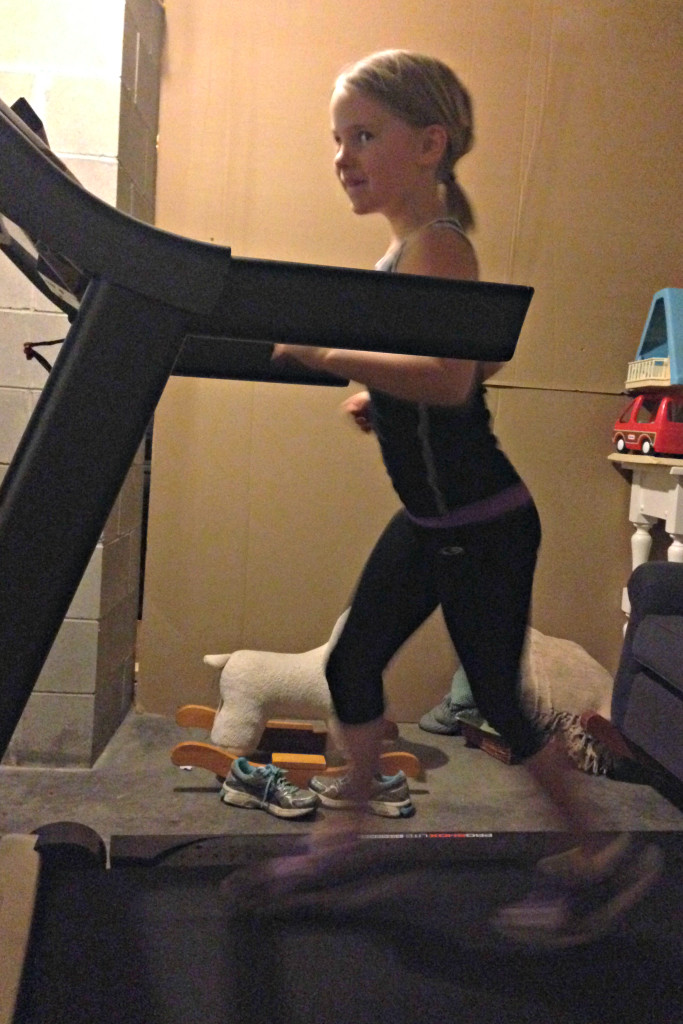 Penne with Roasted Red Pepper Sauce
from Forks Over Knives: The Cookbook
Serves 4 (we triple the broccoli and it serves our family of six with three servings as left overs)
1 large yellow onion, peeled and cut into 1/2″ half rings (we dice them up, easier for kids to eat)
1 large head of broccoli, cut into florets (we use 3 heads of broccoli, hard to have too much broccoli)
3 cloves garlic, peeled and minced
salt and black pepper to taste
1 pound penne, cooked according to instructions (whole wheat preferred; we used only 12 oz box)
1 1/2 cups 'Roasted Red Pepper Sauce (We use two cups which is a whole batch of the sauce. See below.)
1/2 cup basil chiffonade (we skip this)
Place the onion and broccoli in large skillet and sauté over medium heat for 7 to 8 minutes. Add water 1 to 2 tablespoons at a time to keep vegetables from sticking to the pan.
Add the garlic to the onion mixture and season with salt and pepper. Add pasta and red pepper sauce to pan and mix well, stirring until heated through. Serve with basil chiffonade as garnish.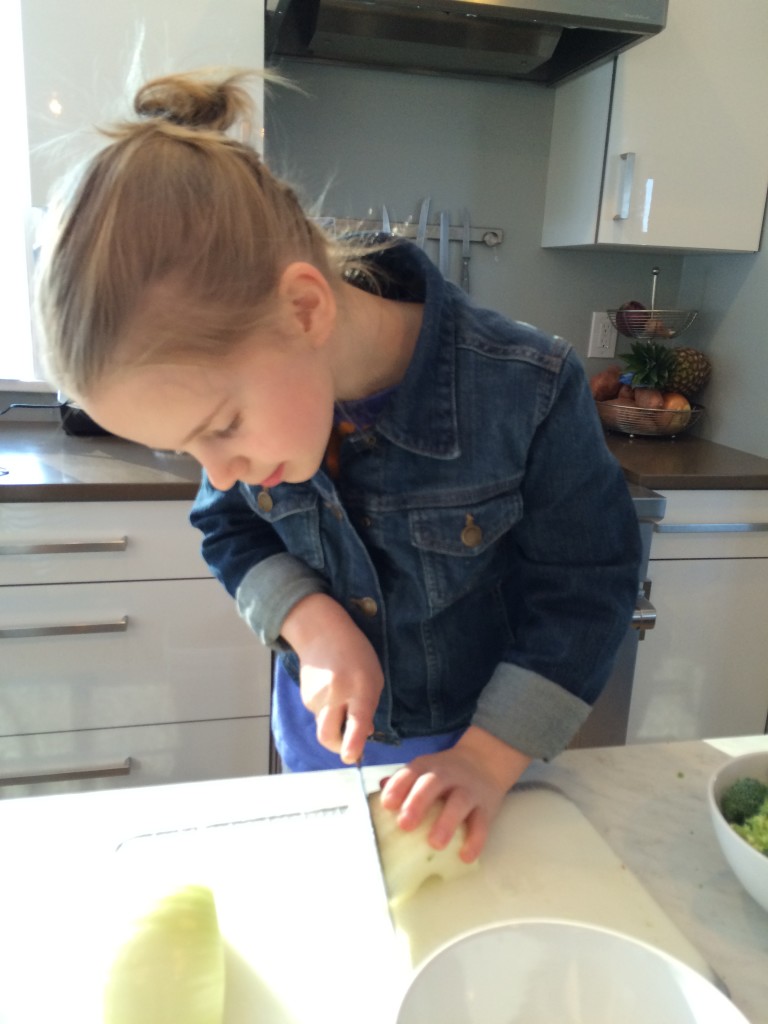 Roasted Red Pepper Sauce
1 package extra firm silken tofu, drained
2 large red bell peppers roasted (we use store bought, two jars)
3 cloves garlic, peeled and chopped
2 tablespoons chopped dill
1 teaspoon salt
1/2 teaspoon black pepper
Zest of 1 lemon (we always then slice the lemon and put in our waters. Kids think its 'fancy'.)
Combine all ingredients in the bowl of a food processor and puree until smooth and creamy.