This post has been a long time coming. Various titles have floated through my head, my favorite alternate being "B is for Bat-Shit Crazy."
I can't talk enough about depression and heart disease because it is definitely not talked about enough. It is a big deal. A huge deal. A BFD as Joe Biden might say.
So why do we leave the cardiac ward with prescriptions for three different blood thinners, beta blockers, statins, and nitro, but not Celexa? Appointments for rehab but not a counselor, support group, or maybe even a shrink?
I don't know, but it is time that changed.
I can write this now because I can tell I'm finally coming out of the fog of my second-surgery, just-short-of-a-heart-attack episode or whatever we want to call it. It was a long slog, for which I was remarkably unprepared, despite a year of learning and writing and talking about heart disease.
To recap, I was a little low because:
Despite a year of living healthfully, taking my drugs, avoiding fat, eating fiber and antioxidants, exercising like a madwoman, learning and speaking out and doing everything right, my body managed to lay down plaque at an alarming rate, clogging up my LAD (that's the widowmaker, friends) up to 80 percent.
I no longer am a person who had a freak heart attack at age 37 but look-at-me-I-run-marathons now. I have heart disease, aggressive premature vascular disease, and endothelial dysfunction. I might be fine, but I will never be well.
I will never run another marathon. I didn't get to run the one I was on week 13 of 16 weeks of training for either.
I can't have any more babies.
What I can have: more drugs, more angioplasties, more stents, and someday, when I'm really lucky, bypass.
As my brother so aptly put it after his own heart attack, at age 32 and three weeks before my episode: Well, shit.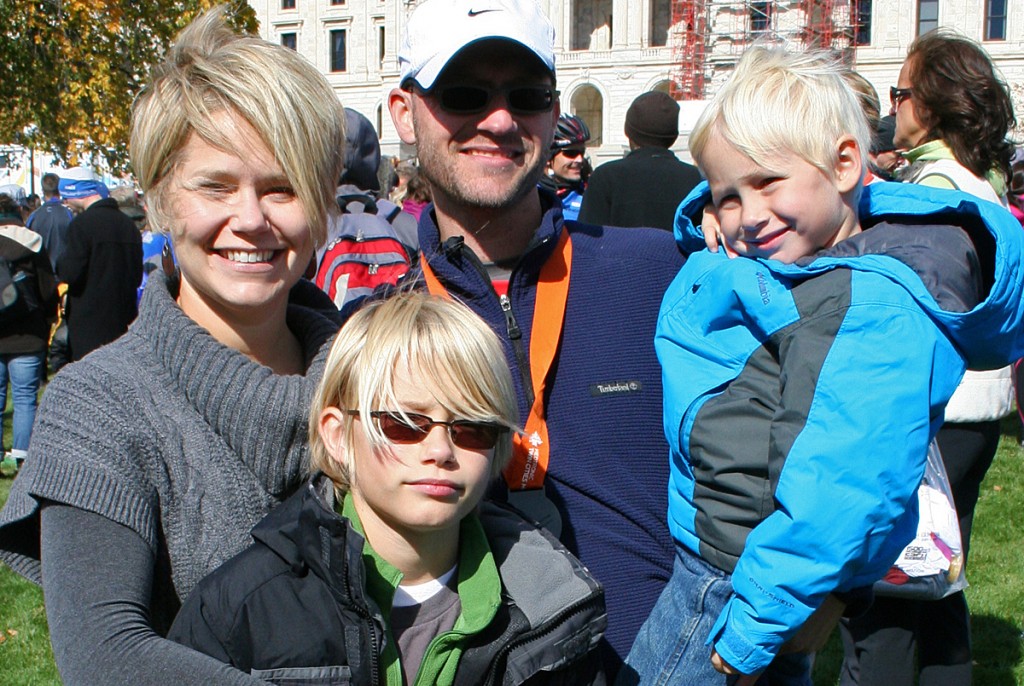 The race I didn't run.
Depression in heart attack survivors is common, and it is dangerous. We've covered this before:
Harvard Medical School reported that half of all heart attack survivors become depressed and the American Heart Association reports that women, and particularly younger women, are at an even higher risk. What's more, those who do become depressed are at a greater risk of another heart attack.
"People with post–heart attack depression are two to three times more likely to have another heart attack or to die prematurely compared with survivors who don't have depression." (September 2011)
This time around, my depression took on a new character, and it took a while to call it for what it was. This time, the signs were:
Weight gain (um, this is a tad counterproductive, no?)
Lack of interest in exercise (see above, weight gain)
Lack of interest in cooking or planning for healthy eating (do we see a pattern here?)
Inability to concentrate or finish things
Obsessive behavior (hit refresh on Twitter feed for three hours anyone?)
Tears
Abandonment of my blog (sorry blog)
And here's how I knew that it was depression: I knew that if I lost (or at least not gained) weight, I'd feel better. I knew that if I exercised, I'd feel better. I knew that if I wrote, I'd feel better. But I still could not do it. Could. Not. It is terrifying to be so totally out of control of both your body and your mind.
It got better, and it gets better. I'm at least back to the gym and even a little writing and I've managed to follow-through on a surprising amount of holiday preparation. Some of this happened because time heals. Some of it because I have amazing friends. Some happened because of Celexa. And some of it happened through sheer force of will.
But it — depression — will likely happen again, just as I'm likely to be in the cath lab or cardiac ward again (and again). It will happen to another woman, and another, and another. She should know that she's not bat-shit crazy. That she needs help, deserves help, and that it ought to be there waiting for her.